🌟💫⭐️BIG Cosmic Changes Are Upon Us • Winter Solstice 2020⭐️💫🌟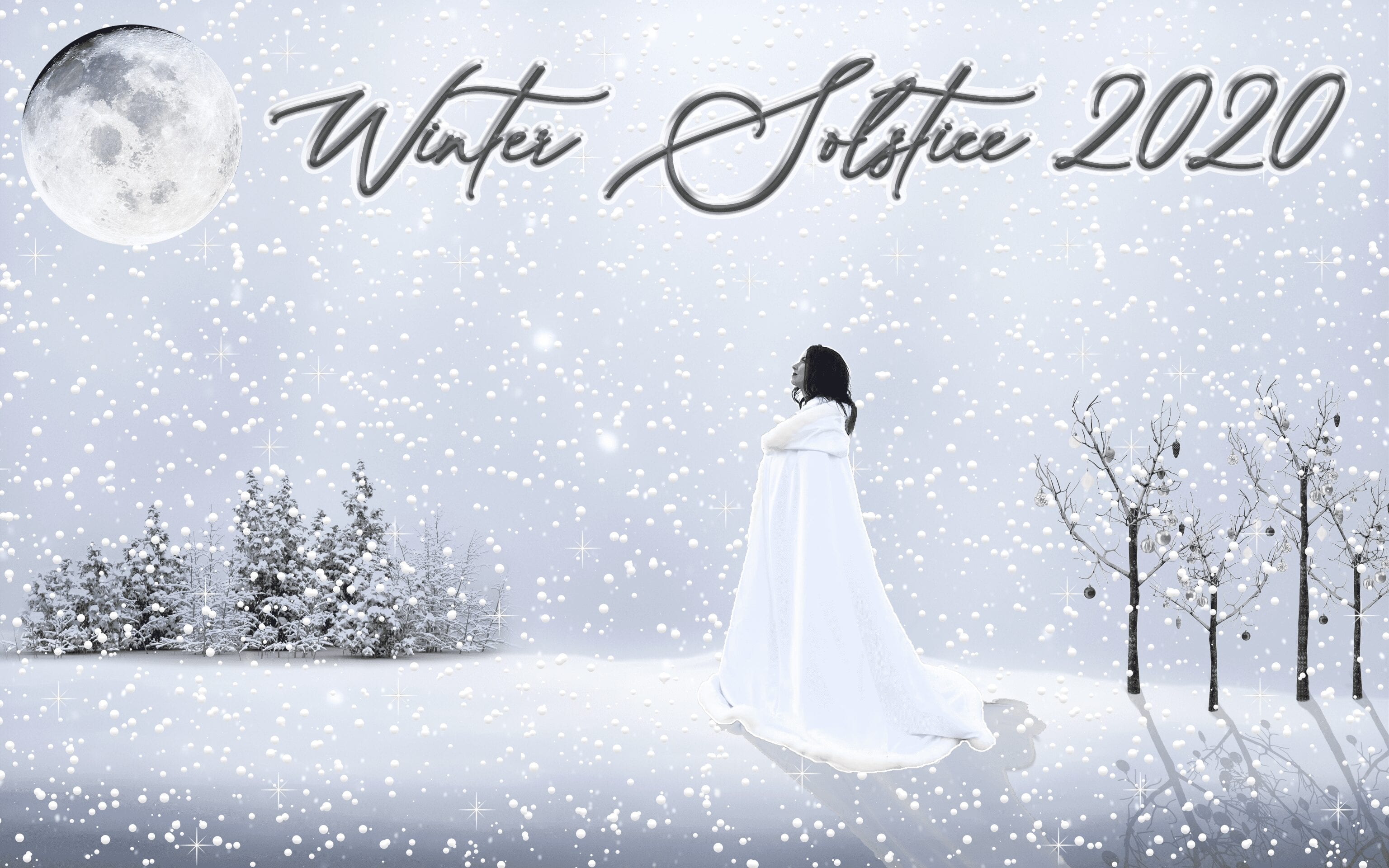 Today, Monday the 21st marks the Winter Solstice — an Ultra Magical Time of Reflection, Integration and Manifestation.
I shared a bit about this on social media, and the comments were on fire! So I'm inspired to share this wisdom with you here…
And give you insight into how you can Utilize Tonight's Profound Portal to Integrate and Become Complete with Your Life's Greatest Lessons — to create space for Manifesting New Intentions in the New Year 2021!!!
Today is the 1st day of Winter, the longest night (and shortest day) of the year in the Northern Hemisphere. (Btw, it's the mirror image reflection on the Southern Hemisphere).
Humans have been observing and celebrating the Winter Solstice all over the world since 10,200 B.C., the last part of the stone age.
On the 23rd the Sun (Sol), the Light begins its return. Then the days get longer as we approach the peak of the Sun in the Summer Solstice.
Tonight We Will See Shooting Stars!!!
You can check out details on NASA's website.
The Ursid Meteor shower, visible by naked eye, will continue and peak on the 22nd.
It's the perfect time to…Wish Upon A Star!
We'll see about 5 meteors an hour!!

Before you wish upon a Star, it's a good idea to integrate the Lessons of your past in whatever way works best for you. We'll get to that in a moment.
In addition…⠀
There is also a rare planetary Grand Conjunction (again, you can check out details on NASA).
Saturn and Jupiter will be visible by the naked eye; they will appear closer than they've appeared in 800 years!!! Since 1226!!!



(They were this close 400 years ago, but that was during daylight from the Northern perspective. This time we have an opportunity to see it clearly at night.)⠀
This Cosmic Alignment Is Divine!
These, Dear Ones, are THE Christmas Stars 🌟 reflecting the stories of ancient traditions. The Wise men announcing the birth of the Christ and bringing gifts of Frankincense, Cinnamon, and Myrrh.
Saturn and Jupiter are in a Cosmic Dance of Epic Proportion that peaks on the Solstice. From an archetypal perspective, on the Tree of Life in Kabbalah, Saturn brings the "powers of discipline and hard work" and Jupiter brings the "powers of mercy, generosity and grace." They are complementary expressions.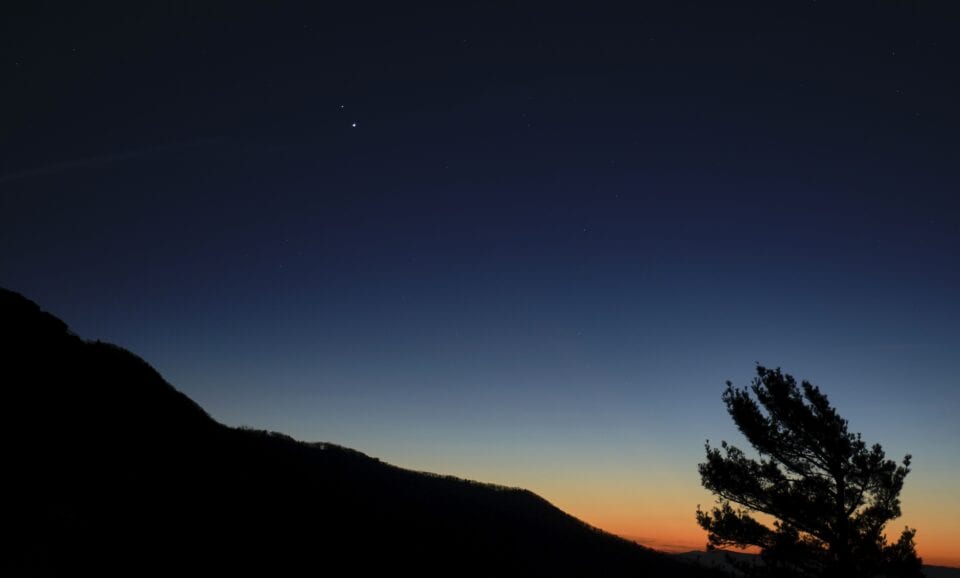 These cosmic energies are alive within us, and we now have an opportunity to intentionally bring them into greater harmony in our lives and our world.
As the great astronomer Carl Sagan (who I had the honor of meeting when I was 19) says, "We are made of Star stuff."
The great astrophysicist, Neil Degrasse Tyson, who leads the Hayden Planetarium in NYC, says, "Our atoms come from the Stars."
These are some our world's leading scientists (not new age hippies) reminding us that our guts literally come from the Stars!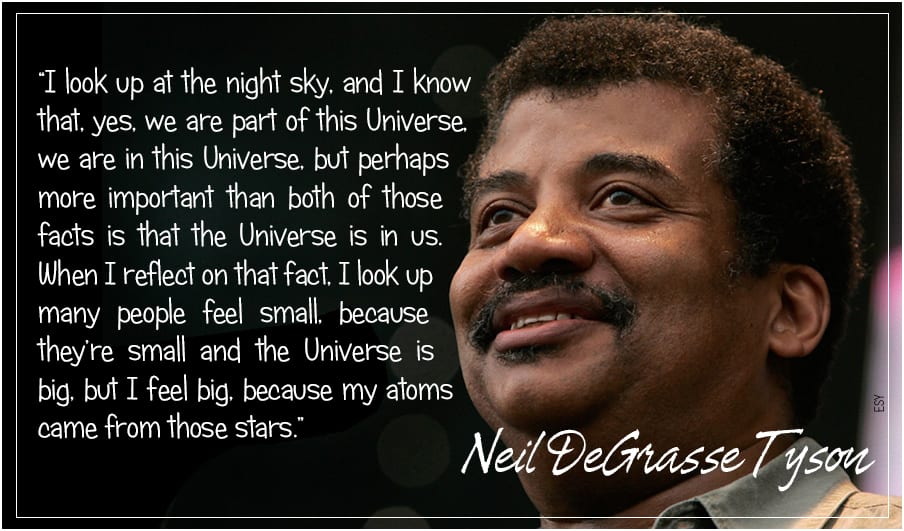 Plus we just experienced a New Moon Solar Eclipse on the 14th opening a Gateway to New Beginnings. Whew!!!⠀
There's so much going on in the Constellations right now!!! ⠀
This is the time to Learn the Lessons All Lifetimes and Master Them, so that you can Move On to New Exciting Experiences and Creations in 2021!
Now is a Time of Completion of Karmic Cycles.

This is the message of this Holy Time.
I can't encourage you enough to maximize this sacred time before we enter the New Year. Some people may think I'm a little "'Out There…' But, that's okay. There's a cosmic shift happening right now." WE can Feel It!
After all we've experienced in 2020, which is no accident. (for insight on this, check out my podcast episode with Joni Patry, world leading Vedic astrologer, who predicted COVID-19 way before it happened based on the constellations).
We are entering The Age of Aquarius.
I pray you Utilize this Cosmic Portal Wisely.
If you still think that's weird 😉 look at the influence the moon has on the tides. Our bodies are made up mostly of water. If the moon influences the tides, do you think the celestial bodies influence and reflect our own lives?

Here are a few suggestions…
• Most essentially, BE OPEN to the Energies of this Magical Time.

If you feel inspired to meditate or journal, AWESOME! I suggest…
• Clearing a space for you to sit in contemplation and reflection. Enjoy a cleansing bath, light a new white candle, your favorite incense, bring a special pen and journal.
• Sit tall, elongate your spine, open your heart, and inhale 3 deep breaths.
• With gratitude, offer up a prayer, inviting support from Higher Realms (whatever that means to you ) to reveal clarity about the Lessons in your life — so you may be LIBERATED to never repeat these old cycles again, empowering you to move on to New Horizons.
• With compassion (that means zero judgement), consider the greatest challenges of your life, perhaps ones that have looped, and that have stripped you of your power (in the past). Observe them… as if you're watching them on a black-and-white movie screen.
• Then ask yourself, am I ready to Let Go of this old pattern? Right here and right now, within every cell, and allow something new to come in? Notice how easy it is to Let Go when you know that something even better is emerging.
• Now FOCUS on the Lessons that these challenges have revealed to you. In the presence of these lessons — these gifts — you have become clearer than ever before about Who You Are (and who you are not) and what is your Highest Purpose to Be Fulfilled in this Lifetime. Tune in to the Rhythm of your Soul.
This is THE Moment to Become Crystal Clear so you do not repeat old patterns in the coming age.
• Write your Lessons down, state them in the affirmative — as Declarations of that which is now complete.
Now… This Is An AWESOME Day for a MANIFESTATION RITUAL!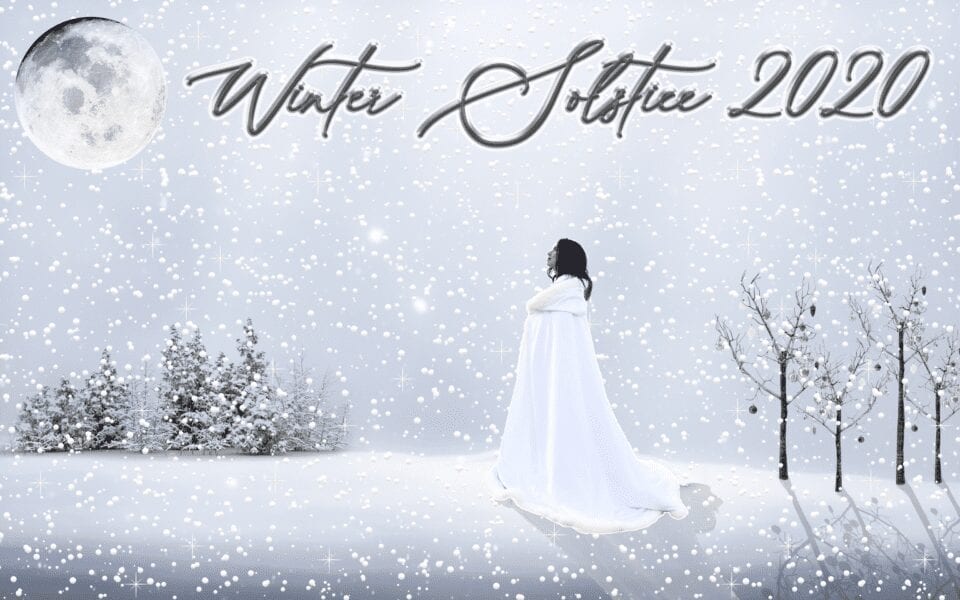 • Vividly (in your minds eye) See, Hear, and Feel yourself living as you intend to live, being who you intend to be… go to the Zenith of Infinite Possibility. FEEL It. TASTE It.
• Then at the Peak of your Grand Vision…Under the Light of the Stars (meteor shower)…Go outside. Preferably where there's no artificial light so that your eyes can recalibrate to brightly see the Stars.
• Inhale 3 conscious breaths. See the Vision in your Mind attuning with the Joy in your Heart.
• Feel your Vision Accomplished — outside of time and space — in the Heart and Mind of the Divine.
• It is just like shooting an arrow up to the stars… after all, the archer Sagittarius is exalted in this month of December.
• Shoot the Arrow of your Highest Intent…
Shoot the Arrow of your Soul's Desire into the Heavens knowing that — at the Quantum Level — All is Connected in a Unified Field.
Feel Certainty in Your Heart Knowing the Fulfillment of Your Genuine Desires, or something Even Better, Will Be Returned to YOU.
The Keys are GRATITUDE and BELIEF.
In this state, Empowered Action Flows.
Believe in Miracles.
Believe in Infinite Possibility.
Believe Now is a New Time…Now is YOUR Time.
Believe old patterns of the past are coming to completion. We are entering a New Era — ushering in a Grand Awakening that brings Harmony and Balance.
Your BELIEFS Have Power!!!
That's why I invest so much time during our signature course SIIA on breaking through limiting beliefs and fears!
This is the Moment of Liberation and Recalibration for Us All!
Step into the heights of what you are destined for.
This is Your Divine inheritance now and in the New Year! IF you choose.
After all, we have Free Will. 😉
I can't wait to hear of your Winter Solstice! Write back and share with me how you chose to spend this magical time for yourself! 🙂
AND, You can Gift the Joy of this Beautiful Message to All Your Friends by Clicking the Social Share Buttons on this Blogpost.
I See You.
I Love You.
Namaste.
With Devotion & Divine Love,⠀