2-Day Total Immersion Training Experience! Communicate More Effectively To Quantum Leap Your Results & Reality
CONGRATULATIONS!
We're inspired to share this powerful experience with you.
---
Your Tickets are reserved for:
QUANTUM LEAP Your Life
Live 2-Day Training Event
Feb 24-25, 2018
Saturday-Sunday
The BMO Centre
Calgary Stampede
20 Roundup Way SW
Calgary, AB T2G 2W1, Canada
YOUR TICKETS
Your ticket includes seating for you plus one guest.
Please arrive early.
At registration, you'll be asked to present your ticket confirmation code,
which is contained within the Quantum Leap Your Life emails we've sent you.
TELL US WHO YOUR GUEST IS...
If you have purchased a ticket, and have not yet registered your Guest, please click below to do so.
Register Guest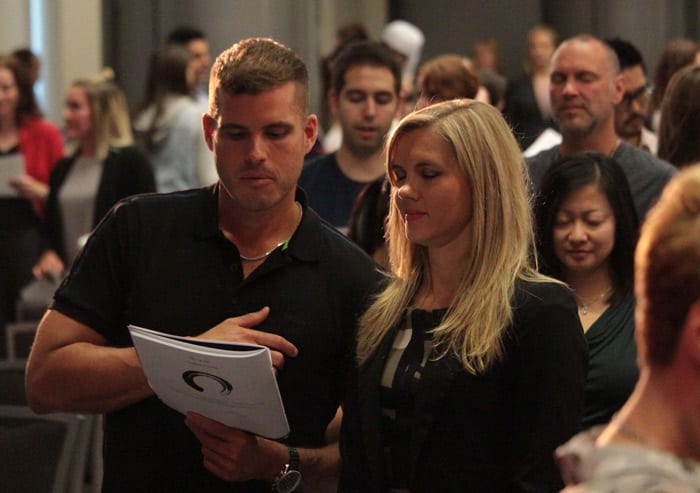 EVENT SCHEDULE
Feb 24-25, 2018
Registration: 7:00 am
DAY 1: 8:30 A.M. – 10 P.M.
DAY 2: 8:30 A.M. – 7 P.M
Download Schedule
SHARE WITH A FRIEND
Invite your friends to join us. It'll start a whole new empowering conversation!
Visit NiurkaInc.com/QL
They'll thank you for this experience. ❤
You can also click the link below to provide us with your friend's contact info.
Refer a Friend
UPGRADE TO VIP
VIP Price Includes: You + 1 Guest
2 VIP Tickets to Quantum Leap Your Life Training Event
2 Quantum Leap Your Life Workbooks
VIP Priority Seating – Up Front Section with Tables
Expedite Your VIP Check In – Morning of Event
2 Hardcover Books – Supreme Influence: Change Your Life with the Power of the Language You Use
Niurka's Exclusive Digital Downloads
I AM inspired to be a powerful resource in your life.
This is your year to bring forth your rare talents in a way that creates value, beauty, prosperity, and uplifts our world. I'm here to empower you in actualizing that reality.
See you in Calgary for our epic event!
To your success, and with Supreme LOVE,