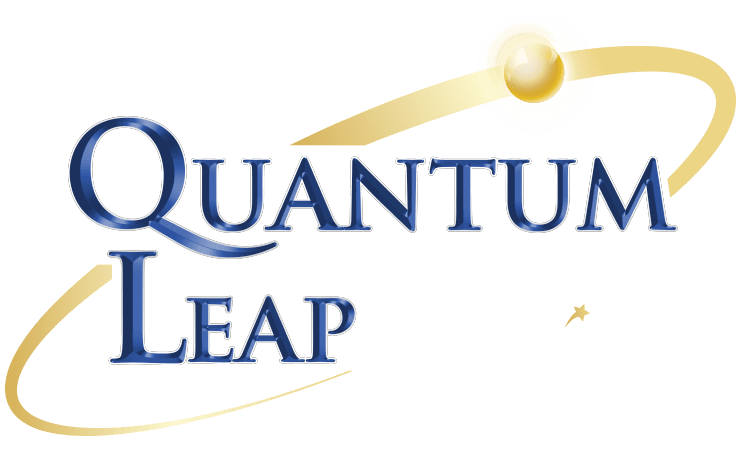 2-Day Total Immersion Training Experience! Communicate More Effectively To Quantum Leap Your Results & Reality
NIURKA has guided hundreds of thousands of people (from all walks of life) to breakthrough obstacles, and embody their highest potential. NOW IT'S YOUR TURN!
Register Now & Experience the Power of this Exciting Transformative Event!
---
Quantum Leap Your Life is not a "seminar" - it's a Riveting Transformative Experience that will Empower you with Knowledge, Tools and Strategies to Consciously Create your most Magnificent Life by Design through the Powers of your Intention, your Vision and your Effective Communication.
This Powerful Life-Changing weekend event will Ignite Your Motivation and make a Significant Measurable Positive Difference in every area of your life...business ventures, relationships, your body, and your mind.
You'll be guided to Courageously Step into Your Future Vision with Clarity, Strength and Elegance. Join us for this Once-in-a-Lifetime Weekend....and Rise to your Next Level of Success, Fulfillment & Contribution.
DO YOU DESIRE GREATER RESULTS & FULFILLMENT IN…
THE PROFOUND BENEFITS OF THIS LIFE-CHANGING EXPERIENCE
You'll be receiving two (2) full value-packed days of live Hands-On Coaching and Training from a genuine transformational leader and master teacher, Niurka.
You'll be guided with cutting-edge step-by-step instruction, inspiring stories, LIVE demonstrations, and interactive exercises to powerfully BREAKTHROUGH anything blocking you (like, limiting beliefs or bad habits) on the spot.
Imagine finally being FREE of old disempowering habits that no longer serve you and instead, be able to create the ripe fertile conditions for you to grow and soar into the next stage of your greatness. That's what this weekend is about… Quantum Leaping YOUR Life...and, stepping into greater joy, and outstanding results in all areas of your existence (even better than you can imagine)!
When you change, the world around you changes -
YOU have that much power!
"My time is my most valuable asset, so I'm strategic in how I invest it.  Niurka's event is THE most powerful Communication training I've ever been to!!! It infused me with mind-blowing techniques, strategies, and daily practices that I've used to skyrocket my business and life."
– JESSE WEINBERG
#1 Sales Team Nationwide, Keller Williams Realty 2013-2014
Ranked Top 200 Agents Nationwide by Wall Street Journal/Real Trends
Marina Del Rey, California
IN THIS 2-DAY TRAINING EVENT EXPERIENCE YOU WILL...
Learn to Navigate High-Level Negotiations Successfully, in a way where everyone involved feels honored. This is the same strategy the world's greatest peace negotiators use. This one technique alone could Transform your Communication with EVERYONE in your life!
A 3-Step Formula for Asking Intelligent Questions that Inspire Immediate Action.
Do you have any Habits that you can't wait to get rid of, but no matter how hard you try, you just keep going back to that old pattern? Maybe you're trying to Quit Procrastinating, quit overeating, or quit watching too much TV. Niurka will teach you one Quick Powerful Process that will Eliminate Bad Habits in a snap – Forever!
Is there something you'd love to get into the Habit of doing, but for some reason, haven't been consistent about yet? Niurka will teach you a Transformational Technique to effortlessly Adopt New, Healthful Habits and Behaviors that will Empower you to Achieve your Goals and Visions.
Receive a Technique that's at least 100 Times More Powerful than Affirmations to Rewire your Brain to start noticing and creating exactly what you desire.
Expand your Awareness and Skill to Understand another person's Map of the World —so you can see, hear, and feel from their perspective. This will give you insight on how to Effectively Speak into their Listening.
Bypass superficial chit-chat, and Connect in a Meaningful Way with Powerful People who will Align with You to Co-create Value in the marketplace, Beauty in our world, and Prosperity.
Raise the vibration of your communication. Learn how to Wield your Language with Intention to Evoke Empowering States in others and yourself – like Confidence, Courage, Clarity and Poise.
Motivate yourself to Take Consistent, Focused, Purposeful Action toward your Goals.
Experience Ultimate Freedom that comes with living a genuine life. The Freedom to Be your Authentic Self and speak your truth without fear.
"Niurka is a trustworthy guide who takes you to the root (CORE) of what it means to be authentic. She sets before you a rich banquet of wise choices for manifesting your highest potential. Her artful mix of methods is a wondrous investigation into the source and importance of how to uncover your innate strength, confidence and joy under all of life's circumstances. By applying them, you will find the freedom of being your true self"
– MICHAEL BERNARD BECKWITH
Founder and Spiritual Director, Agape International Spiritual Center
Creator, Life Visioning Process
Author, Spiritual Liberation
IT'S TIME TO SCULPT YOUR BUSINESS & LIFE BY DESIGN
Wisely Take Charge of Your Life by understanding how your thoughts (neuro), your communication (linguistic), and your patterns of behavior are connected.
NIURKA will safely guide you into the depths of your subconscious mind and psyche to discover how you've been creating your results and experience of reality...up until now...
You'll be Illuminated with Scientific Knowledge and empowered with potent strategies to BREAKTHROUGH - and create your most magnificent life by design (from the inside out) so you can be who you want to be, do what you want to do, and have what you want to have.
Imagine… Stepping into the Greatest Version of YOU!

Envision... Living in your Highest Potential, consistently and naturally.

It's Time…to QUANTUM LEAP YOUR LIFE! Don't miss this unique life-changing opportunity.
Companies that have produced record-breaking results by working with Niurka








"Niurka's a star who knows how to create consistent, outstanding results."
– TONY ROBBINS
The World Renowned Authority on Leadership Psychology

MEET NIURKA, YOUR LIFE-TRANSFORMING GUIDE
Niurka is a Transformational Leader and Creator of courses and experiences that guide you to alchemize limitation and viscerally Elevate the Way you Think, Speak and Live.
She is the author of Supreme Influence: You Create As You Speak, Your Words Have That Much Power!
For over two decades, she has captivated hundreds of thousands of people, from all walks of life, with her dynamic, life-changing events and presentations. Success Magazine calls her a "dynamic speaker with sharp wit and inspiring stories!"
Niurka is a Master of Creating and Leading Transformative Courses and Experiences that guide you to rapidly re-code any mental and emotional blocks at the root cause to realize success and fulfillment in health, relationships, finances, and every area of your life.
Her unique blend of linguistics, neuroscience, psychology and quantum physics, combined with her in-depth understanding of ancient-wisdom, creates an integral learning environment for you to Quantum Leap Your Business and Life.
Niurka unites business leaders with the essential wisdom of mind-body-spirit. She's been sought out by many of the finest corporations in the world, such as Marriott Resorts, who have produced Record-Breaking Results by applying her teachings and strategies.
Her corporate training seminars have been measured to increase an organization's productivity by 100% or more in 9 months or less, such as Fletcher Jones Motorcars. Who became the number one (1) Mercedes-Benz dealer in the world, and number two (2) dealer of all automotive dealers in the U.S (including all makes and models), within just seven (7) months of applying her teachings.
When Niurka speaks you'll be inspired, empowered and entertained. Her vibe is authentic, dynamic and radically uplifting. Simply being in her presence inspires positive change. She brings tactical teachings and techniques with humor, elegance and vivid storytelling. Her energy and warmth will intimately engage you in riveting, life-changing conversations that will pave the way for your visions to become real. You'll not only observe and listen; you'll be enthusiastically ready to participate and take purposeful action.
Prior to launching her company in 2000, Niurka traveled with Tony Robbins for five (5) years as his legendary #1 Corporate Trainer. Prior to working with Robbins, Niurka was Student Body President of Miami-Dade College, the largest community college in the U.S.
Now Niurka travels the world leading profound, life-changing multi-day courses, experiences and international adventures that enrich people's business, relationships and lives. She lives in a beautiful villa on 165 acres in southern Oregon with her fur babies, and owns the highest elevation vineyard with the greatest view in the state.
Register now to be a part of this exciting and transformational event!