THE #1 EVENT TO

FOCUS YOUR MIND & ACHIEVE YOUR GOALS

WITH VELOCITY!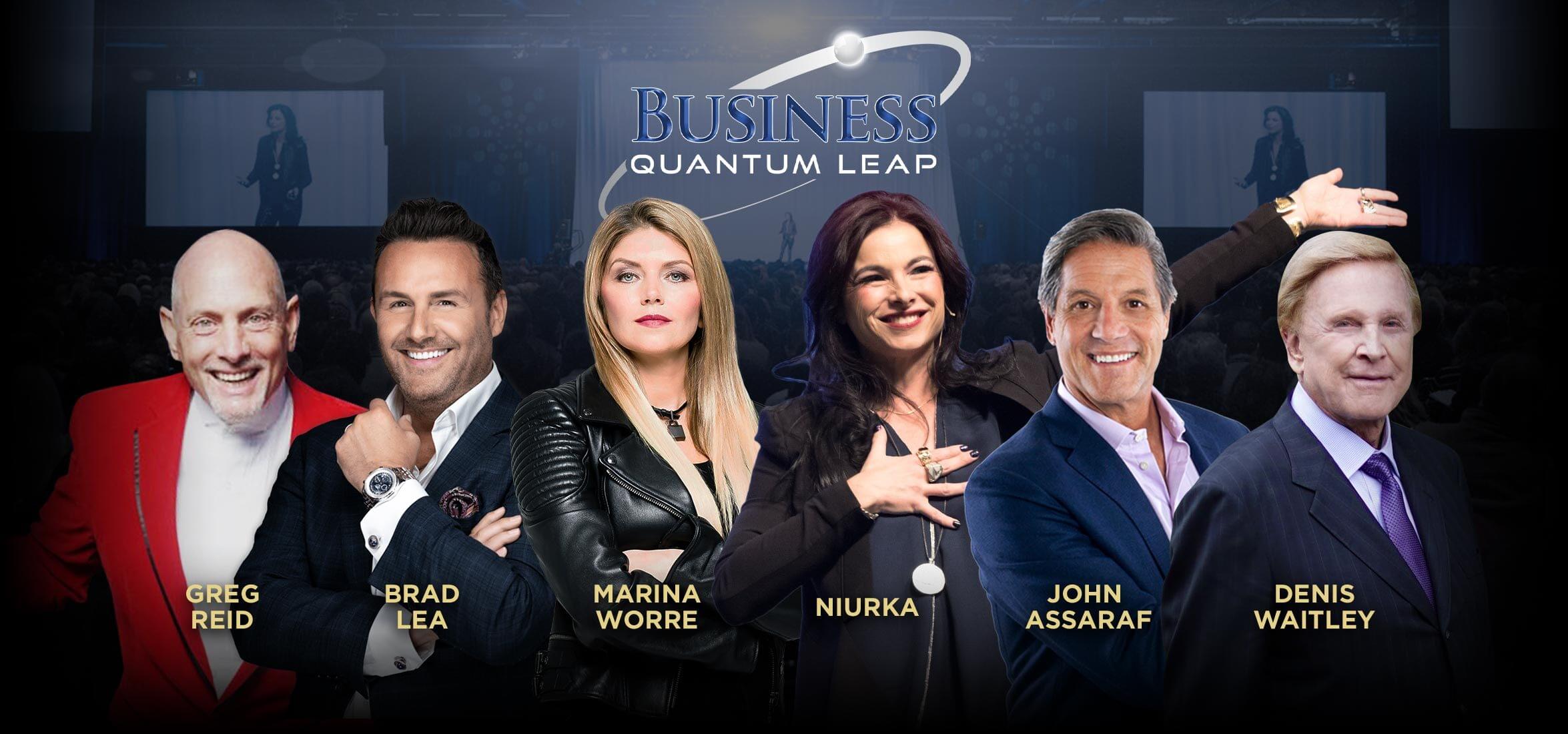 BUSINESS QUANTUM LEAP
MASTER MENTORS
Virtual Experience
With Your Host: NIURKA

A BUSINESS SUMMIT OF BRILLIANT MENTORS...IN THE COMFORT OF YOUR HOME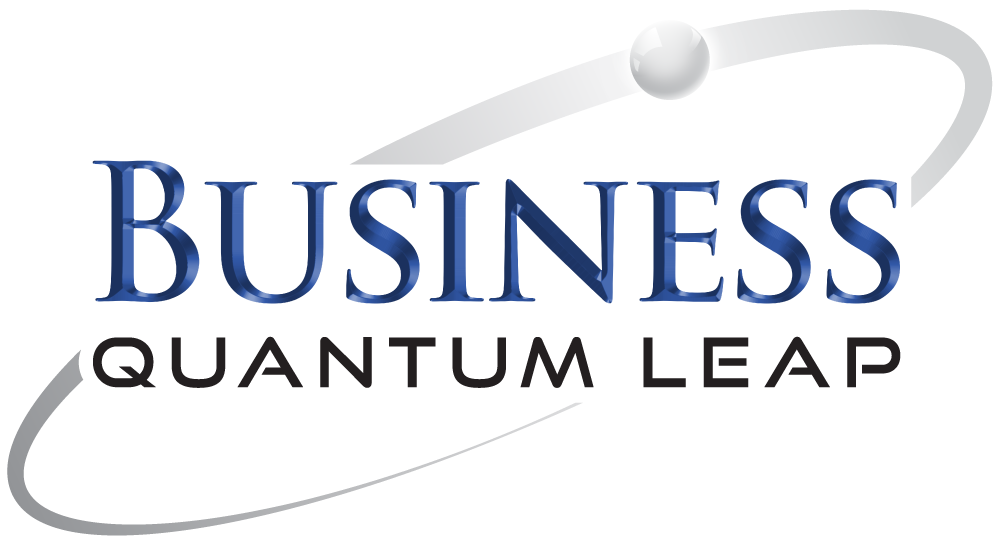 Discover The Secret Skills & Strategies To Creating Record-Breaking Results...in Any Economy!
YES! I WANT ACCESS
Business Quantum Leap Virtual Experience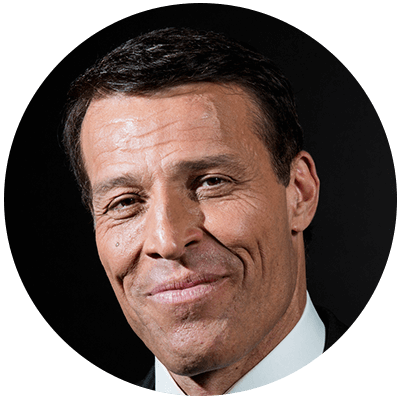 "Niurka is a star; she knows how to create consistent, outstanding results."
— TONY ROBBINS
The #1 World Authority on Leadership Psychology
In Just 2 Days, You Will Discover How To...
MASTER YOUR
COMMUNICATION SKILLS
CREATE IMPACT,
INFLUENCE & INCOME
---
What Is Business Quantum Leap?
2 Days of Total Immersion, Transformation, and Empowerment
Business Quantum Leap is a 2-Day live, online event
led by Master Coach and Transformational Leader, Niurka.

You will learn the cutting-edge tools, strategies, and techniques to successfully break through any limitations or blocks so you can create the business success and fulfillment that you desire and deserve.

If you fully commit yourself to these two days - no multi-tasking! - you will experience a transformation that will inspire and empower you to take quantum leaps in your life and business!
YES! I WANT ACCESS
Business Quantum Leap Virtual Experience
Hands On Coaching & Training
Empowerment & Breakthroughs
Cutting Edge Skills & Strategies
Tools & Techniques to Inspire Action
YOUR HOST: NIURKA
An Immersive Experience Unlike Any Other!
I know a secret, friend. May I share it with you?
You have a gift that ONLY YOU can bring into our world.
And when you discover your unique gift, develop it to MASTERY, apply it toward consciously solving people's needs (through your unique offerings, products and services) through your business — you create a ripple effect that impacts countless lives.
Do you know how I know this? Because I've been there...
I went from being a 15-year-old runaway, determined to change my life and figure out why I was put on this earth...
...to selling knives door-to-door at 100% commission...
...to being told, "Little girl, you are way out of your league"...
...to working with Brian Tracy, sharing stages with Tony Robbins, Jim Rohn, Bob Proctor, Deepak Chopra, Michael Beckwith and many other Thought Leaders...
... to customizing training curriculums that guided world-leading companies such as Mercedes-Benz, Marriott, Berkshire Hathaway and Prudential to achieve consistent, record-breaking results...
...and now, to you.
Why am I bringing this to you?
Because I believe in your GREATNESS. I believe that you have infinite potential and power within you - and you just need the mindset and strategies to unleash it. To stand up and own your space. To boldly speak your truth.
Imagine a world where everyone is LIT UP with the confidence and enthusiasm to fulfill their purpose and life's mission! It's exhilarating!
So why Business Quantum Leap?
A quantum leap is a sudden and significant change - and the mission of this virtual event is to empower you with the tools, techniques, scripts, and experiences to take that quantum leap in your business that will move the needle, impact lives, and create the life and business that you desire and dream of!
I am all about mastery - not motivation. I'm not going to rile you up for these two days and then watch you go back to life as it was.
I'm here to empower you to activate a quantum leap inside yourself and inside your business...
...you can go out into the world and make your mark in profound and meaningful ways!
So...now is the time to strap on the rocket boots and blast off into your greatness...
...I'll see you at Business Quantum Leap.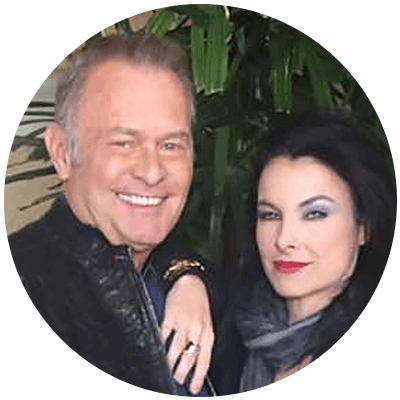 "I have known Niurka for two decades and have watched her career as a public speaker soar in popularity across the country. Her presentations are electric and dynamic. She has presence and the ability to get total audience rapport and enthusiasm. Her content is relevant and sought after. She is recognized as one of the nation's top trainers and speakers."
SAM GEORGES
Former President/CEO/General Counsel
The Anthony Robbins Organizations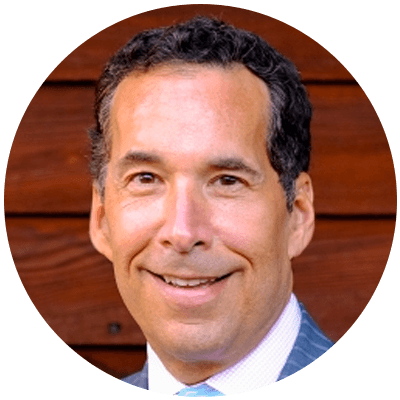 "Niurka is a unique, authentic, and powerful speaker. She is a leader in the industry and a master at stirring up people's minds and souls. I have personally experienced her motivate and inspire people to positive change The more people who access her wisdom, energy, and contagious enthusiasm the better off we will all be."
STEVE RODGERS
President/CEO/Partner
Real Living Lifestyles Real Estate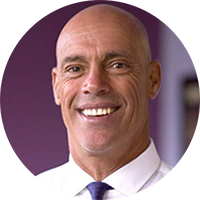 "Beyond my expectations! Niurka blew my mind and everyone in the audiences mind! Her passion for empowering people to take the biggest steps to live life at the highest level of abundance is unmatched. She's an absolutely amazing speaker...I'm impressed. She's now part of our family and will definitely be back to Cal Jam next year!"
BILLY DeMOSS D.C.
DeMoss Chiropractic, Newport Beach, CA
Visionary/Founder, Cal Jam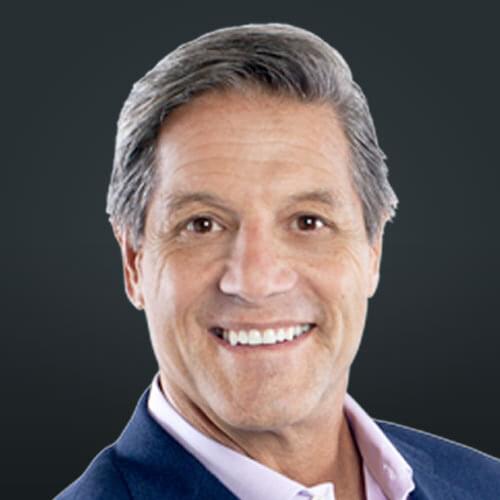 JOHN ASSARAF
Mindset & Behavior Expert
HOW TO MASTER YOUR MINDSET AND EMOTIONS FOR UNSTOPPABLE FINANCIAL AND BUSINESS SUCCESS
---
John Assaraf is one of the leading mindset and behavior experts in the world.
He's built 5 multimillion dollar companies, written 2 New York Times Bestselling books and been featured in 8 movies, including the blockbuster hit "The Secret" and "Quest For Success" with Richard Branson and the Dalai Lama. He's appeared numerous times on Larry King Live, Anderson Cooper and The Ellen DeGeneres Show.
Today, he is founder and CEO of NeuroGym, a company dedicated to using the most advanced technologies and evidence-based brain training methods to help individuals unleash their fullest potential and maximize their results.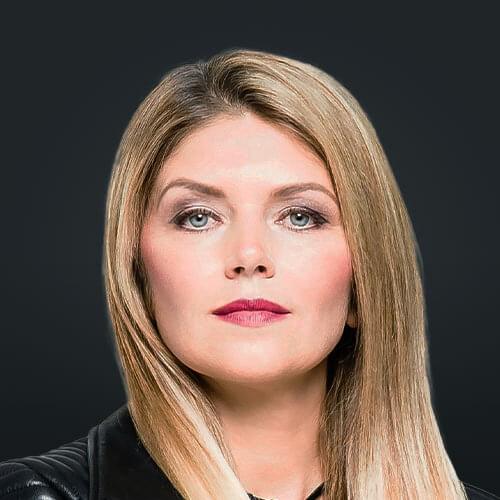 MARINA WORRE
CEO, Network Marketing Pro
BUILDING AN EMPIRE & THE RULE OF 3 F'S
---
Marina is a master at building empires. She is the CEO & Co-Founder of Network Marketing Pro, a world-leading training organization that she leads with her beloved husband and life partner (yes, they're the cutest power couple ever!).

Marina's life's work encourages and leads millions of people across the globe to create their own empires and live lives of abundance, generosity, and love.

She is an authentic inspirational leader and champion of women's empowerment who is passionate about empowering female entrepreneurs to achieve success and fulfillment.

She started her first business when she was just 18 years old and came to the realization that she was "unemployable."

Her entrepreneurial journey has seasoned her to lead the largest network marketing training company in the world providing impactful courses and world-class events.

Marina is known and respected as the creator of the The Most Powerful Women in Network Marketing Event where multi-million dollar earners, leaders and motivators pour wisdom and strategies into those who attend to achieve massive success.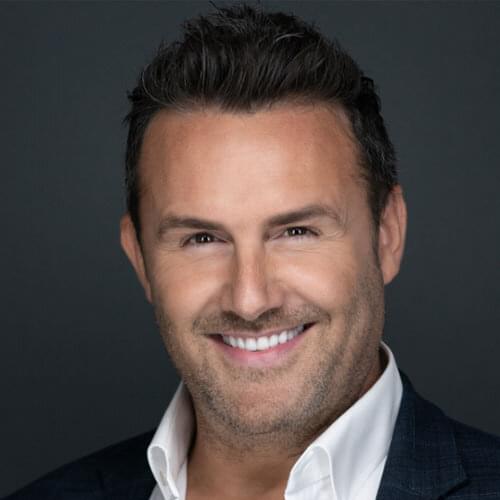 BRAD LEA
Chairman & CEO, LightSpeed VT
---
Brad Lea is a master closer and leading authority on web-based training. He has revolutionized the online training world and has set the GOLD STANDARD for how training is delivered, tracked and reported to ensure maximum performance, accountability, retention and results.
Engaging, authentic and dynamic, Brad is passionate about empowering entrepreneurs. His mission is to "get the knowledge from the people who have it to the people who need it."
He's shared the stage with entrepreneurial mavericks, such as Grant Cardone who says, "One of the best business decisions I've ever made was doing business with Brad Lea. My only regret is that I should have done it sooner."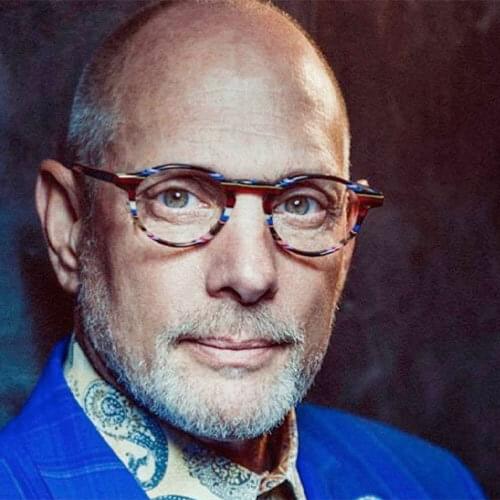 GREG REID
The Millionaire Mentor
POWER OF STICKABILITY & THE CPC FORMULA FOR SUCCESS
---
Filmmaker and Keynote Speaker Greg Reid is a #1 best-selling author, entrepreneur, and CEO of several successful corporations, who has dedicated his life to helping others achieve the ultimate fulfillment of finding and living a life of purpose.
He's been published in over 100 books and featured on Nationally Syndicated programs across the U.S. He produces major feature films, and has a Star on the Las Vegas Strip Walk of Fame.
Greg's unique style has made him a Forbes/Inc and Entreprenuer (Rated Top 10) Keynote Speaker, and he's shared his message from the stages at the Pentagon, to the General Assembly floor of the United Nations.
As an action-taking phenomenon, his strategies transform into stellar results fast, and his connections are deep and rich. Greg is known for his giving spirit and a knack for translating complicating challenges into simple, digestible concepts.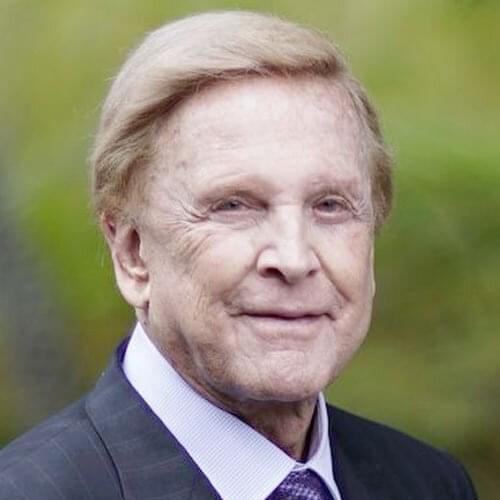 DENIS E. WAITLEY
A Pioneer In High-Performance Achievement
PSYCHOLOGY OF WINNING & THE SEEDS OF GREATNESS
---
A highly respected pioneer in high performance achievement, Denis has counseled, inspired, informed and challenged winners in every field from Fortune 500 top executives and entrepreneurs to Super Bowl and Olympic champions; from Apollo astronauts to government leaders and universities.
Denis is one of the most listened-to voices on personal and career success. He's a motivational speaker who has been inducted into the International Speakers Hall of Fame.
His audio series, "The Psychology of Winning," is the most listened to program in the world on Self-Mastery. He is also the author of international best sellers including: "Seeds of Greatness," "Being the Best," "The Winner's Edge," and "Empires of the Mind."
"His material is so fresh, so relevant, so needed, so beautifully expressed, and so vital to the kind of change we all must undergo to succeed in this whitewater world of today," says Stephen Covey, author of "The 7 Habits of Highly Effective People."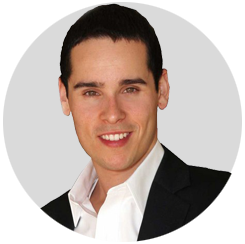 "IT SKYROCKETED MY BUSINESS AND LIFE!"
"My time is my most valuable asset, so I'm strategic in how I spend it. Niurka's event infused me with incredible energy, and powerful techniques that I've integrated to skyrocket my business, and life. This is the most powerful Communication training I've ever been to!!!"
– Jesse Weinberg
#1 Sales Team Nationwide (from 130,000+ agents)
Jesse Weinberg & Associates, Keller Williams Real Estate
Marina Del Rey, California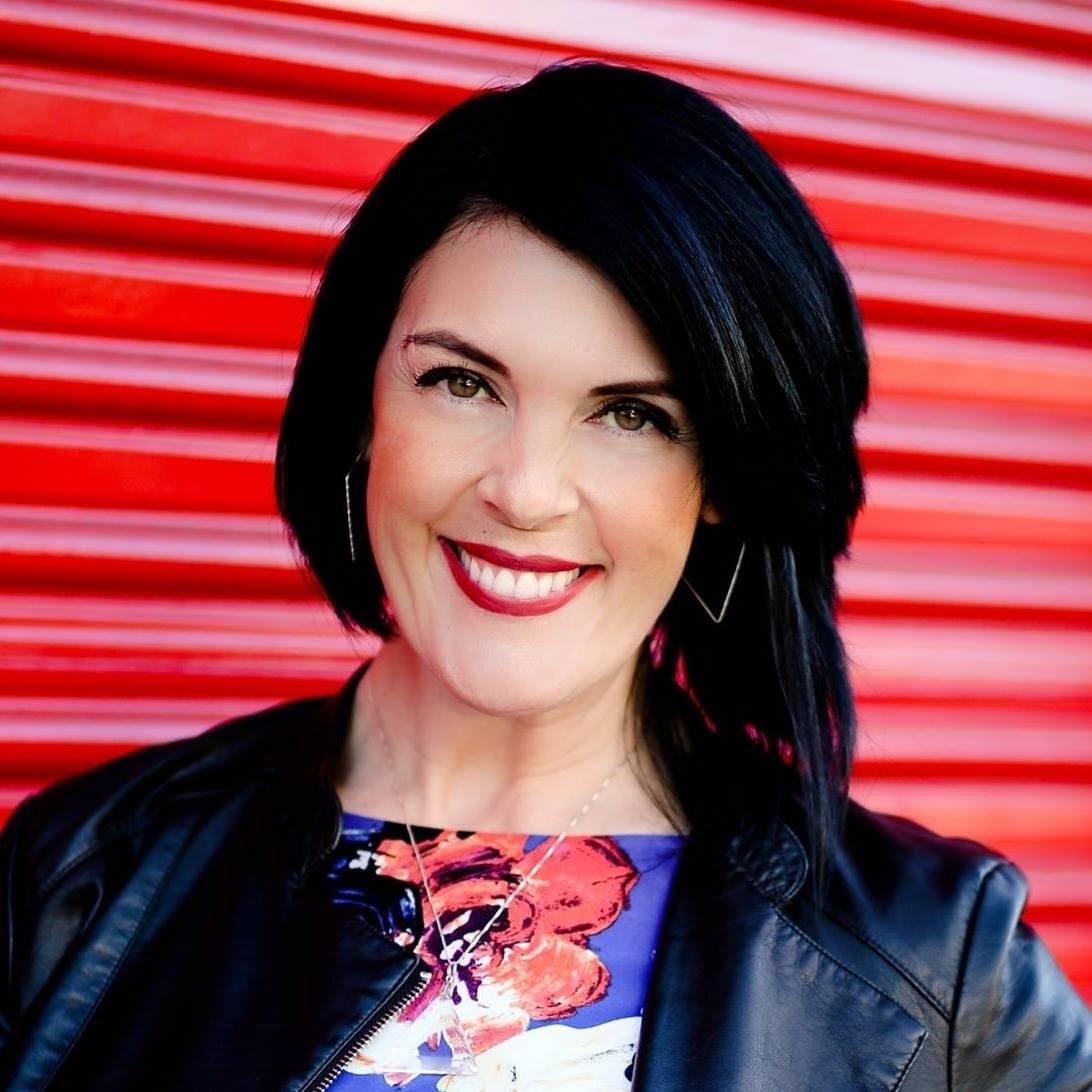 "DOUBLED MY BUSINESS FAST"
"The first time I attended Niurka's course, I doubled my business fast!!! The second time, I saw even bigger results not just in business… in every area of my life!"
- Jennifer Borba von Stauffenberg
Public Relations, Entrepreneur
San Diego, CA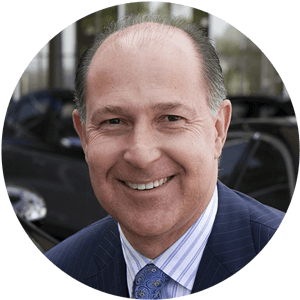 "DRAMATIC IMPROVEMENT OF 10-20% EVERY SINGLE YEAR!"
"Working with Niurka, we've seen dramatic improvement of 10-20% every single year. I personally recommend her. There's no question... her work is of great value."
- Garth Blumenthal
Dealer Principal & General Manager,
Fletcher Jones Motor Cars, Top Mercedes-Benz Dealer Worldwide,
Newport Beach, California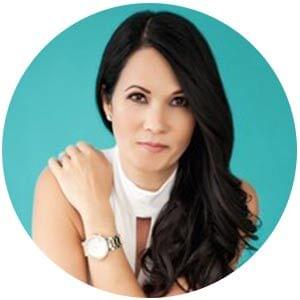 "INTEGRAL PART OF EXPANDING MY BUSINESS"
"Niurka's courses have been an integral part of expanding my chiropractic business. It allowed me to let go of issues clouding my mind, business intentions, and progress. Since attending, I now have a second successful chiropractic office! And, I've started another business helping people overcome gut issues with fermented foods. This never would have happened if it weren't for the massive breakthroughs I experienced at Niurka's courses. I'm so grateful to Niurka for the tools I received that have made a profound difference in successfully helping me move forward in my business and my life."
- Carolyn Griffin
Owner at Back to Health Chiropractic and Founder at My Cultured Life
Santa Clarita, California
Wondering If Business Quantum Leap Is Right For You?
Business Quantum Leap is perfect for everyone with the 
INTENTIONS, IDEAS, VISIONS, DREAMS, AMBITIONS, GOALS
, and 
PASSION
 to:
Clarify your Mission, Vision & Plan
Master the Art of Effective Communication
Build High-Performance Teams
​Skyrocket Sales Performance & Results
Make a Meaningful Contribution
Wherever you are right now in the realms of business - just getting started, or looking to scale to the next level - you and your business will benefit exponentially by attending BUSINESS QUANTUM LEAP.
OUR GRADUATES INCLUDE:
Entrepreneurs, Business Owners, Influencers
CEOs, Executives, Managers and their Teams
Marketers and Sales Professionals
Mega Agents & Real Estate Professionals
GM's in the Automotive Industry, Sales, Finance & CS Managers
Executive Coaches, High Performance Coaches, Life Coaches & those aspiring to be Coaches
Doctors, Dentists, Chiropractors, Wellness Practitioners
Psychologists, Harvard-Trained Psychiatrists
Renowned Hardware & Software Developers for High-Level Clearance Government Projects, Engineers
Artists, Actors, Performers, Athletes, Entertainers
Educators, Teachers, Students, Parents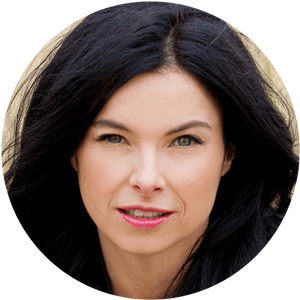 When you change, the world around you changes - YOU have that much power!

Why Is Business Quantum Leap Different?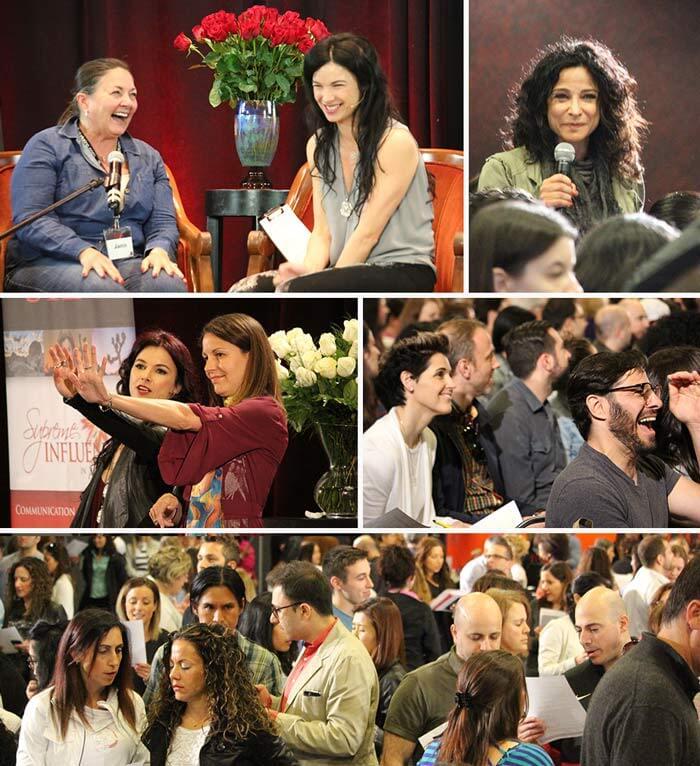 Does this sound familiar? You attend an event, meet lots of people, and hear from amazing speakers who inspire you, make you cry, and get you riled up so you're ready to take on the world.
And then you go home, and life goes back to normal. Nothing changes.
After you attend Business Quantum Leap, your "normal" will look very different.
Business Quantum Leap won't just inspire you with the "what." We EMPOWER you with the "why" and the "how" - the proven knowledge, strategies, tools, and techniques you need to move the needle in your business and create your greatest impact, influence, and income - rapidly.
Imagine… Stepping into the greatest version of YOU in your business!
Envision... living in your highest potential, consistently, no matter what's happening around you.
It's Time…to QUANTUM LEAP YOUR BUSINESS!
Create Your Most Magnificent Business and Life By Design Through The Power of Clear Communication.
Takeaways From This Life-Changing Business Course
Business Quantum Leap is 2 full days of Immersive Online Coaching and Training with Niurka, a successful and respected transformational leader and master coach, and her MASTER MENTOR friends.
Niurka and our Master Mentors will teach you
potent, proven cutting-edge strategies
, then guide you through
LIVE interactive exercises
that give you the tools to
BREAK THROUGH
anything on the spot that's been blocking you, like doubt, stress, false beliefs, or bad habits!
Discover how to make a meaningful impact by turning the purpose and mission you were born with into a successful business reality.
Master the communication skills to speak with crystal clear purpose, poise and power so that your business conversations Inspire a "YES!"
Build a thriving Business Acceleration Network by meeting amazing new friends and allies that will support, empower, and cheer you on - yes, even online!
Break through limitations of stress, irrational fears, and mental or emotional blocks that keep you playing small and from stepping into your greatness
Master the inside game of business with mindset strategies and influence skills to produce consistent, outstanding, measurable RESULTS fast!
YES! I WANT ACCESS
Business Quantum Leap Virtual Experience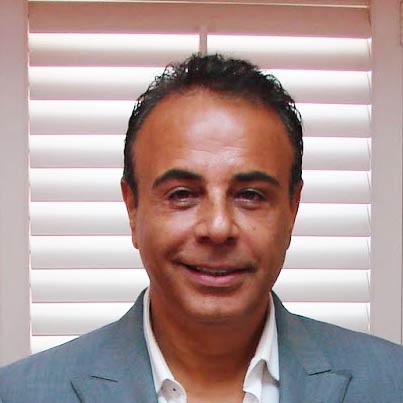 "ROSE TO THE TOP 5 OF MERCEDES-BENZ WORLDWIDE!"
"After attending Niurka's courses, I rose to the top 5 sales teams of Mercedes Benz worldwide! Thank you for your support, workable strategies and inspiration. Thank you for always exceeding my expectations!"
Shawn Farahmand
Fleet & Sales Director, W.I. Simonson Mercedes-Benz,
L.A. & Santa Monica, CA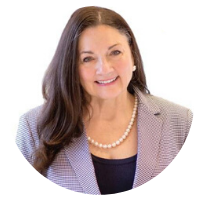 "BROKE THROUGH A SALES GOAL OF MY ENTIRE CAREER!"
"4 Closings this week! I just broke through a sales production goal I've had my entire real estate career! I couldn't have had this breakthrough without the incredible training, support, and inspiration I've received from my guide, mentor, teacher and communications coach, the extraordinary Niurka"
– Janis Hartley
Top Producing Real Estate Professional
Keefe Real Estate, Lake Geneva, WI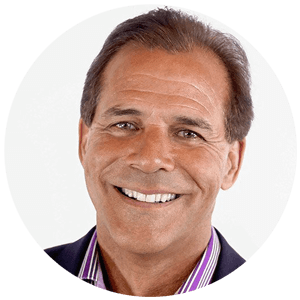 "EMPOWERED ME TO BECOME A WORLD CHAMPION!"
"Niurka is a wise, loving Master who inspires positive change in the most incredible, charismatic way. Her devotion is unmatched to empower you to achieve your goals in the quickest, most elegant way that meets your core values. She's been integral in empowering me in breaking records and becoming a world champion."
– Nick Delgado, PhD 
Strength Endurance World Record-Holding Champion,
Diplomat American Academy of Anti-Aging Medicine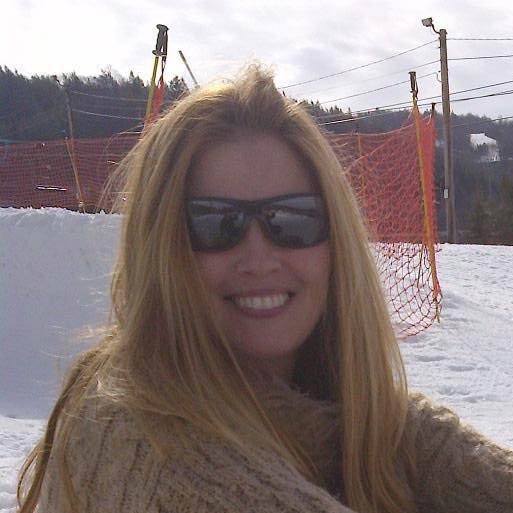 " I attended my first Niurka course in 2012. I was broke and on the phone with the electric company hoping to avoid shut-off. Now 5 years later, my income has soared! Last year I earned 6 figures & growing! My transformation is absolutely priceless!"
"THIS STUFF WORKS - IT SAVED MY LIFE!"
"I INCREASED MY BUSINESS 127%"
"I HAVE THE TOOLS TO MOVE FORWARD"
"I MADE ROOM FOR NEW INSPIRATION"