How To Let Go & Be Free
---
How To Let Go Of Your Past And Live A Rich, Rewarding Life Of Fulfillment
Imagine freeing yourself from negative thoughts, feelings and attachments.
In this 4-part audio series, Niurka illuminates how you can

 

Let Go & Be Free. 
On this journey, you'll discover that even
your greatest challenges, disappointments, and pain contain the greatest gifts
for your evolution...precious insights and treasures that have been buried for a long time for a grander purpose.
You'll be guided through profound teachings and a meditation to
make peace within your Self
, and everyone and everything in your life. This message gives you the power to stand firmly in your center, present in the NOW, unswayed by anything or anyone outside of you.
These insights are for YOU and for YOUR future.
---
"I found myself in a wallowing state of reactive consciousness and nothing (even hiking) could clear my mind. So I listened to your CDs that I have uploaded to my iphone and listen to often. Your wisdom and guidance allowed me to shift my mindset and get back to my centered, positively focused self. Thanks so much, again! "
-Laura Primiano
---
In This Teaching, You Will Discover:
Why letting go creates FREEDOM and CHOICE in your life

How to STOP resisting the past or worrying about the future

How to HEAL your relationships through acceptance and forgiveness

What you can do right now to LOVE, accept and fully liberate yourself
"When you realize there is nothing lacking, the whole world belongs to you."

- Tao Te Ching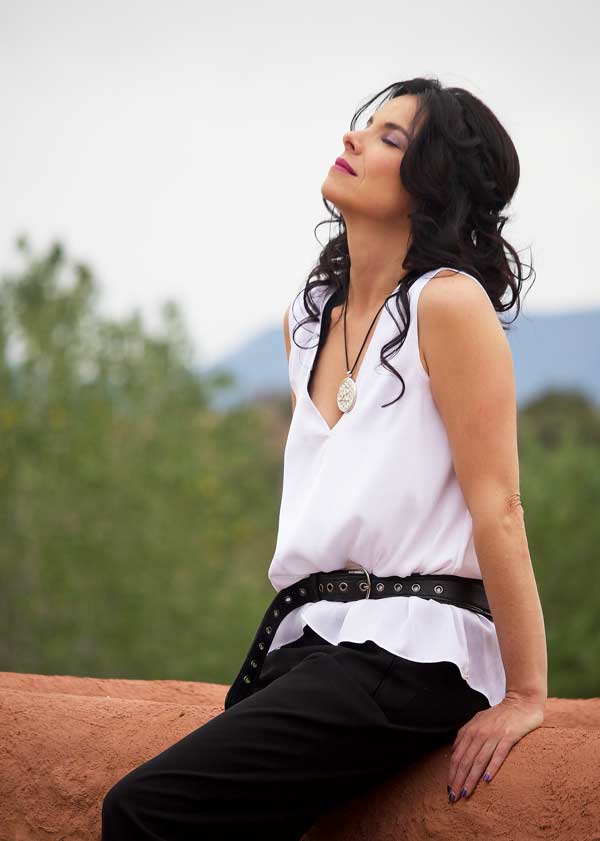 NIURKA is the creator of The Art of SUPREME INFLUENCE®, transformational leader, seasoned presenter, master trainer, and author who inspires, empowers, and educates people to live freely, lovingly and mightily.
In 2000 she launched her company with a vision of inspiring social transformation through inner evolution.
Niurka has guided tens of thousands of people to elevate the way they think, speak and live.
She teaches from real world experience. Once a high school dropout, she rose from selling knives door-to-door at 15 to becoming #1 corporate trainer for Anthony Robbins by 20.
Niurka's shared the stage with many of the most powerful leaders on the planet. Her life's work unites the world of business with essential wisdom of mind-body-spirit. She's been sought out by many of the finest corporations in the world who've produced record-breaking results by applying her teachings.
Her unique blend of linguistics, neuroscience, psychology, and quantum physics, combined with her in-depth understanding of ancient-wisdom and personal transformation, creates a phenomenal integral learning environment to expand your awareness, breakthrough blocks, inspire stellar results, and realize true success in every area of life.
A master trainer of Evolved NLP, and a master of hypnotherapy, her company offers global certification in these disciplines.
This wise, intuitive, multi-cultural and spiritually centered woman will transmit the power of SUPREME INFLUENCE® to YOU. Get Ready to QUANTUM LEAP Your Life.