Change Your Life through The Power of Questions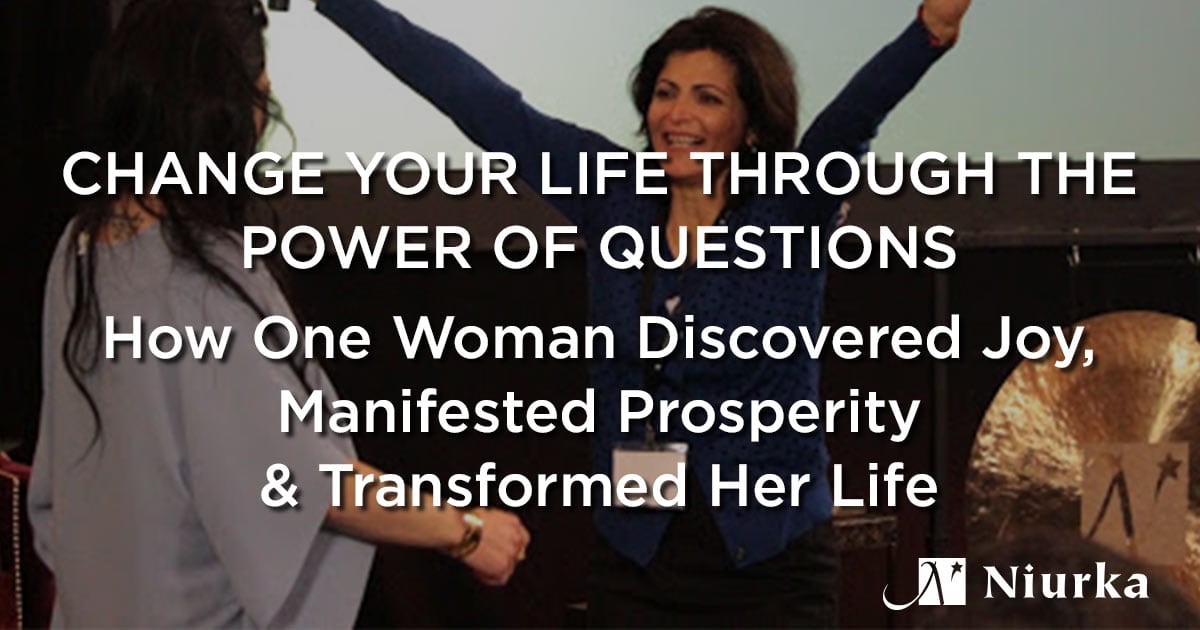 Yesterday I sent you a note on the Power of Questions.
Did you have a chance to listen in on the Podcast Episode? I'd love to hear from you!
This teaching can change your life! It has transformed the lives of so many people in our community.
Mina Joy — an amazing woman from our tribe — used this precise teaching to change her life and manifest prosperity in business…fast. She also used it to heal her relationships.
Mina is a single mom and software engineer. She was born in Iran and in her early years had been silenced and put down because she is a woman. She had lost the power of her voice.
I first met Mina at one of my LIVE 1-day Supreme Influence events. She stayed all the way to the end, waiting in line for me to autograph her book.
When she approached me, I looked in her eyes and could feel her sincerity, which inspired my devotion to serve her even more.
At the time, she was struggling to find a job. She felt stuck. She was looking for answers…for solutions…for guidance.
I looked deep into her eyes and said, "I see you. You're an amazing, powerful woman! Who you are is greater than your circumstance!"
She explained to me that she really wanted to register for our upcoming advanced course, but she didn't have the money. As she said this, a few tears rolled down her face.
"Listen to me," I said. "You have the power to transform any situation you find yourself in. And you can do it fast!" "Right now it's imperative that you master your focus, direct your attention wisely, and begin asking yourself empowering questions that will expand your opportunities."
As I spoke these words, Bobi on my team walked by and I said to her, "please bring us a Faith & Gratitude multi-media set."
As I handed the CD set to Mina and said, "this is a gift from us." There is a CD in here that is called "The Power of Questions." I want you to listen to this CD over and over again until you have a Breakthrough! And you will! I am by your side in Spirit, always."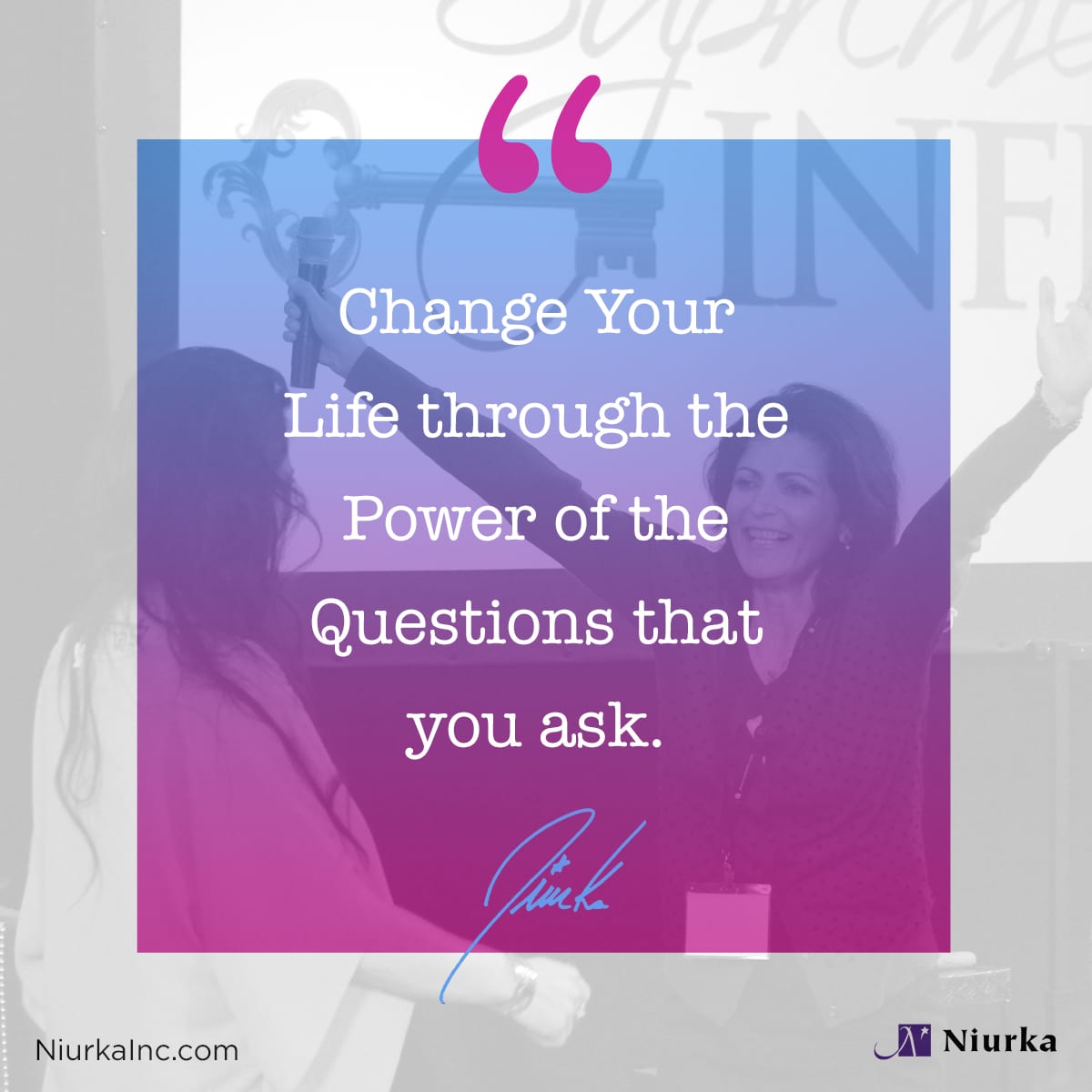 I explained to her how the current events she was experiencing were a direct result of the poor questions she had been asking herself up until now… And that by changing the focus and quality of her questions her results, and therefore her entire life, would change!
She smiled ear to ear and hugged me tightly. Our hearts connected. And as she left, I said a prayer for her:
"Supreme GOD, bless this woman Mina. Surround her with Love, Light and Support. Enlighten her mind that she may bring her gifts into the world powerfully in a way that creates value, beauty, prosperity and joy now. So It Is!"
Mina touched my soul that day. I went home fulfilled and grateful to be of service.
Months later, guess who showed up at our advanced course?
Mina Joy!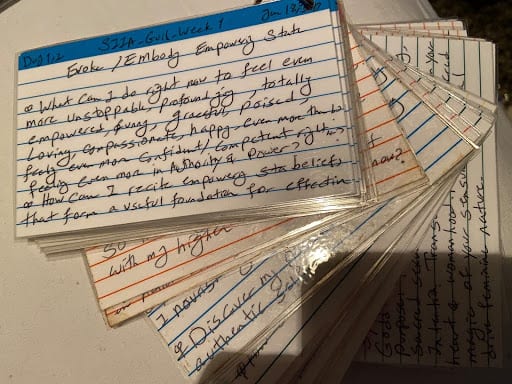 She was elated! Not only had she listened to the CD set I had given her, she had also transcribed it! She'd written a whole bunch of empowering questions on 3" x 5" notecards. And I mean, she had questions for every area of her life! Business, finances, happiness, family, health, parenting, relationships…
She had NOT been dabbling. She was FULLY committed to changing her life.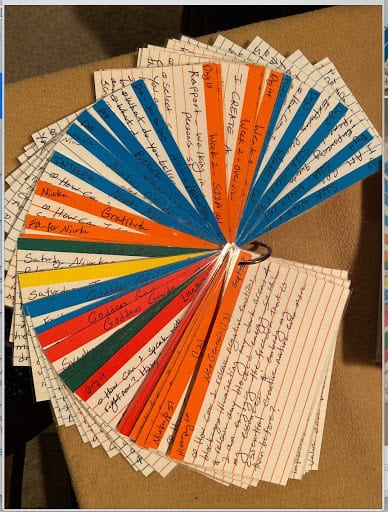 She shared with me that within weeks of listening to the CD an opportunity had presented itself almost like magic! She manifested an opportunity that needed her precise skill-set, and generated $17,000 dollars almost instantly!
This was just the beginning…
Since then Mina has attended all of our courses. She is a woman who has discovered her JOY, her VALUE, her VOICE, her LEADERSHIP, and her TRIBE.
Stories like Mina's are the Source of my deepest inspiration. I'm here to connect with you deeply, if you allow me.
The same specific teaching in the CD that helped Mina change her life is the exact same teaching that I am giving to you as a gift on Episode 7 of our new community podcast: The Supreme Influence Show. This Episode is called: The Power of Questions through Faith & Gratitude.
Enjoy! This teaching has the power to change your life!
And if you received value, please share our new show! Please give us a 5-Star rating and write a review! It would mean a lot because the world needs to hear an Enlightening message! Your review will support us in getting to the top of Apple Podcast, which ensures that more people have access to this important knowledge to elevate their life! One teaching can change someone's life! This is no little thing! It's powerful and essential.

Yesterday I sent you an email saying that today I'd share an important distinction about the difference between asking questions that begin with the word "How?" versus asking questions that begin with "What?" "Why?" or "Who?"
The difference between these are HUGE!!! And, it'll bring you immense clarity to support you in making the wisest choices for yourself, your loved ones, your team, and your mission.
I actually wrote about it on Instagram and Facebook. The comments in the thread show how much value our community has been getting from this teaching.
Here's the post…
Check it out on Instagram or Facebook.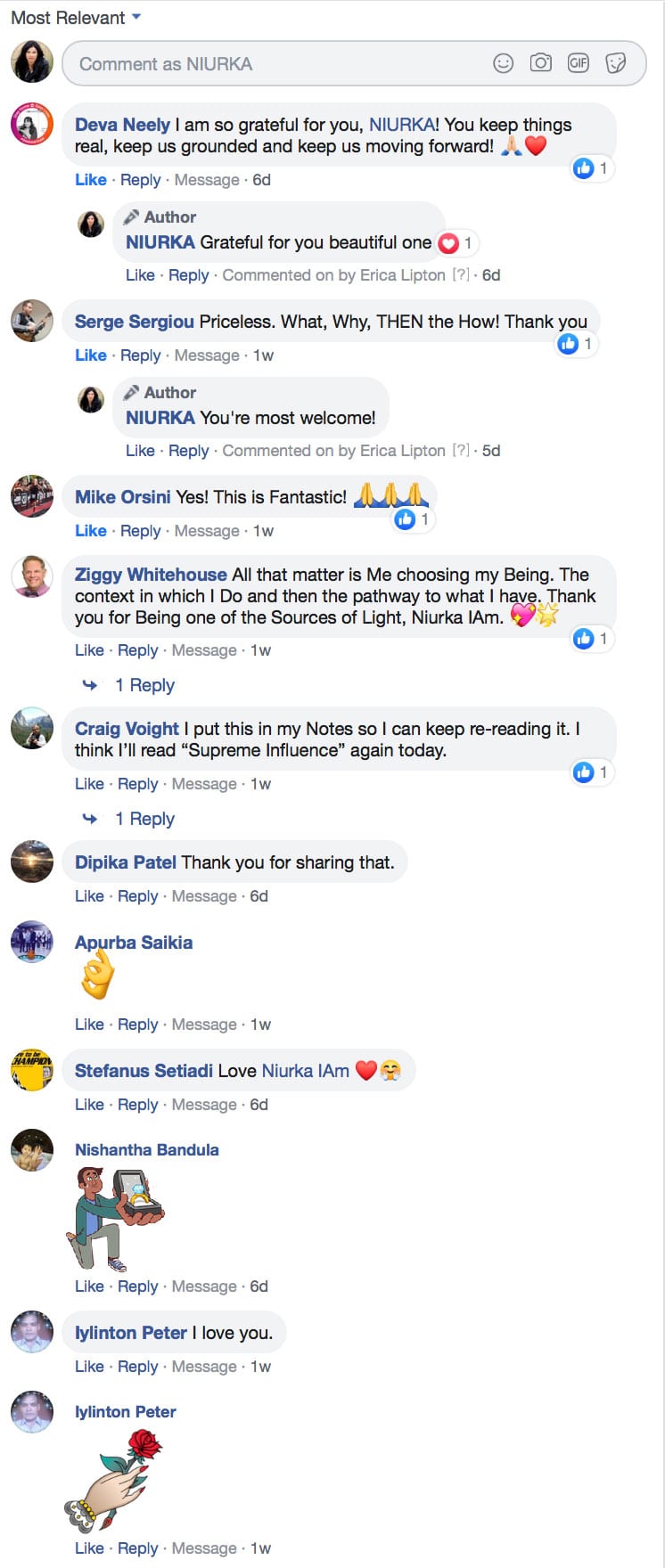 Know that I am here FOR YOU with deep love and respect.
NOW IS OUR TIME TO…
NOURISH OUR RELATIONSHIPS…
AND QUANTUM LEAP OUR BUSINESS AND LIVES!
ARE YOU IN?!!!
I Love You, <3
Namaste (the Spirit in me, sees, honors and recognized the Spirit in you)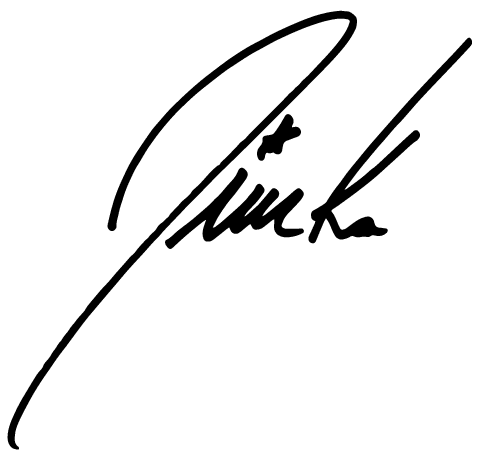 XOXO