Grounding Meditation: A Guided Visualization Meditation to Help You Ground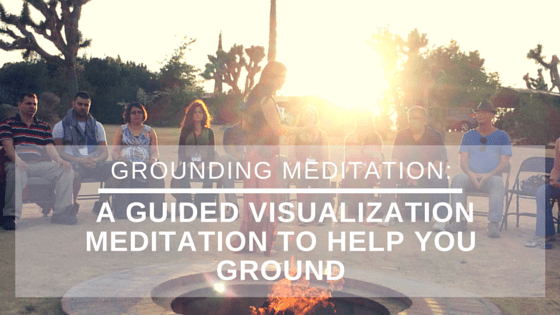 This grounding meditation will support you in being grounded, centered, clear, and empowered.
It was recorded live in my course: Supreme Influence in Action.
This meditation will help you if you:
* Feel scattered or unfocused
* Feel disconnected
* Have given away your power to a situation or person
* Feel flighty or ungrounded
* Are not present
* Feel depleted and want to energize
This meditation is "in the body," which means you will be bringing your intention into your body, in the NOW.
Here are a few quick keys to maximize your experience:
* Go into a quiet place where you will not be disturbed for 25 minutes
* Sit comfortably in a chair with your feet flat on the ground and your spine erect
* Your palms are facing downward on your lap
* Begin breathing rhythmically
I encourage you to practice this meditation daily and you will be amazed by the results. Then, visit my blog and let me know your experience. I'm inspired to hear how this supports your journey.
With love,
Niurka
Good Morning,
I am beyond greatful for your post this morning, thank you!!
It just came into my view and without hesitation I began the guided journey…just what I needed to start my day and give confirmation on the work I am currently experiencing and exploring, again thank you!!

Lovely,
Jolie~☆