A Glimpse Into Goddess Garden – Our Annual Gathering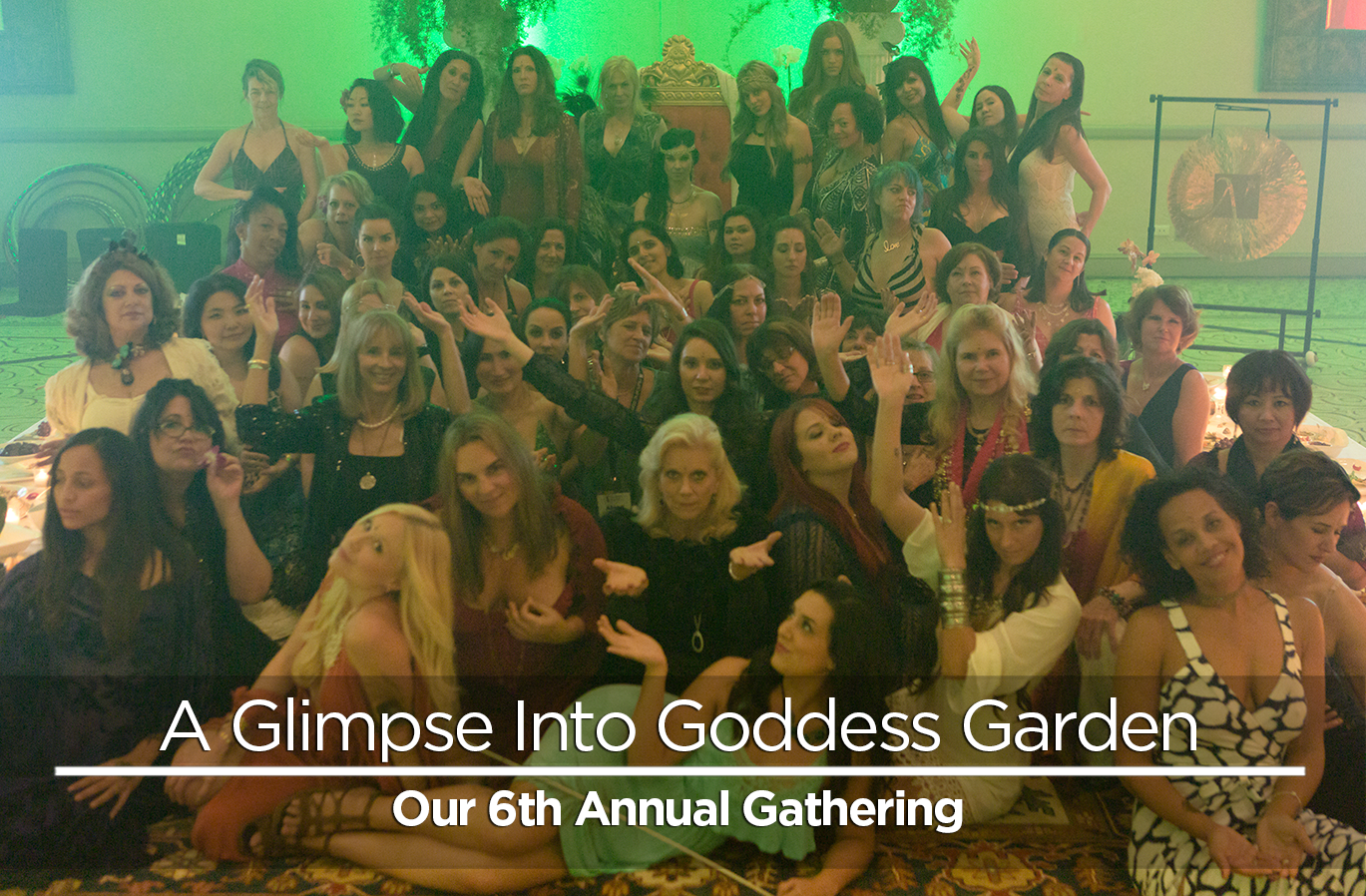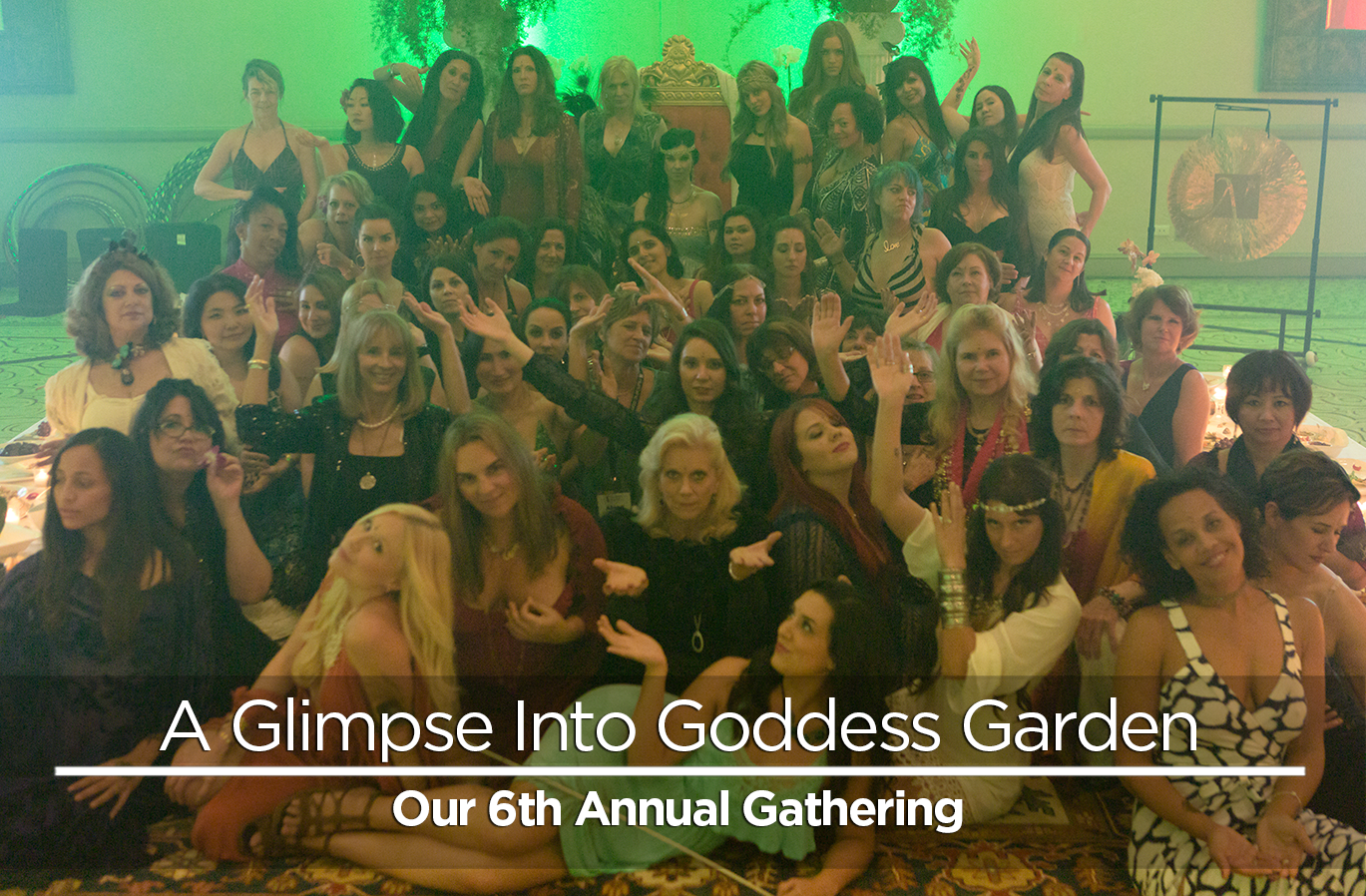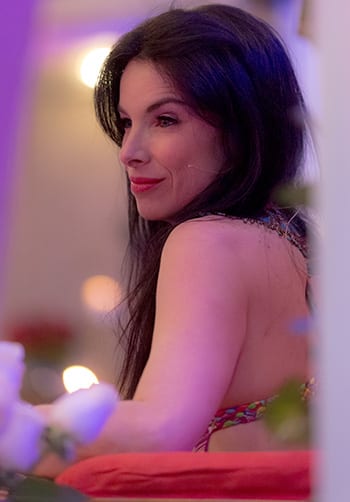 Women are saying Goddess Garden
opens the heart,
frees the soul, and
enlivens the senses. <3
I'm basking in gratitude and love after completing our glorious Goddess Garden in San Diego! This was our 6th annual gathering of women. We relished in a journey of a lifetime! It was fulfilling and so much fun. I'm inspired to share a glimpse of our experience and reveal how it can richen your life too.
Here's what one beloved sister said…
Goddess Garden is a Journey of Alchemy, guiding each woman in transmuting lead (blocks or obstacles) into gold (the elixir emerging in the embodiment of your true essence and dreams).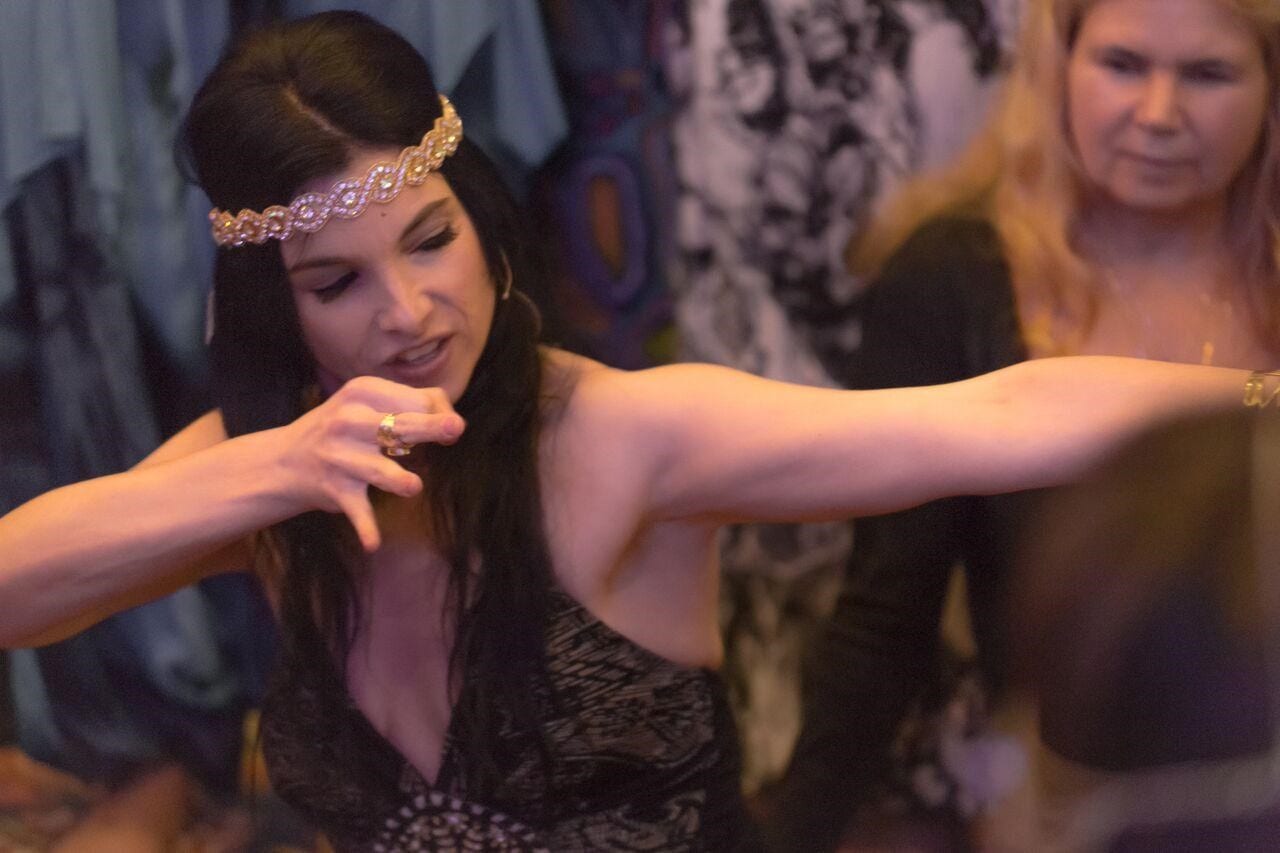 At Goddess Garden we experience authentic sisterhood, and we work with powerful ancient archetypes from different traditions, such as the Huntress (Artemis and Diana), the lover (Venus and Aphrodite), the Warrior (Athena and Minerva), the High Priestess, and many more. Each woman comes to realize that these goddesses are not outside of them, rather alive within.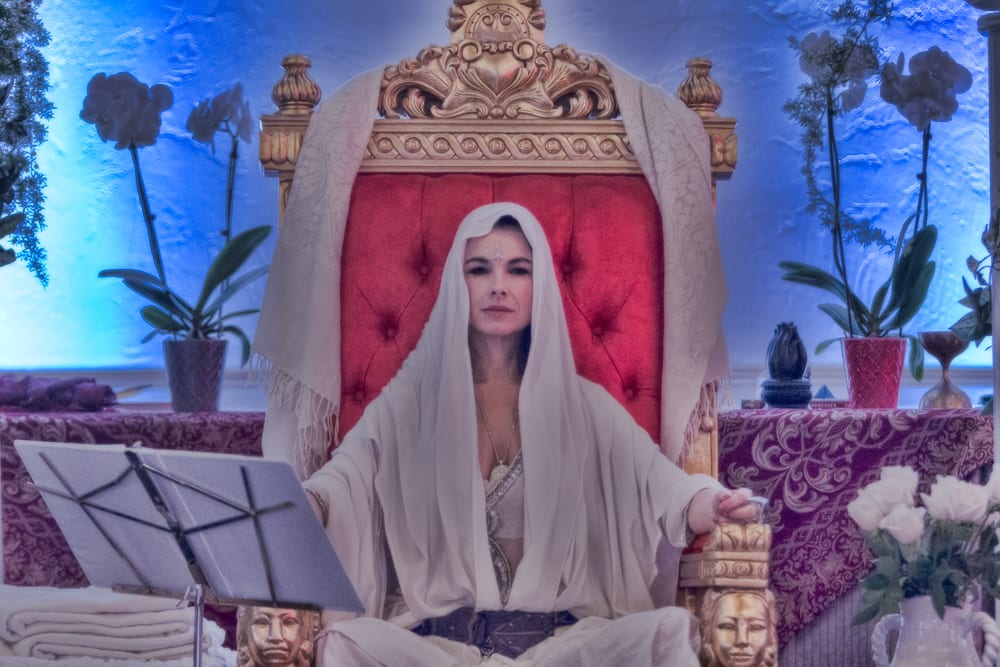 Each goddess represents an aspect of consciousness residing within you! YOU are a multi-dimensional being. Who you are cannot be contained by any one identity.
Here's a glimpse into our adventure…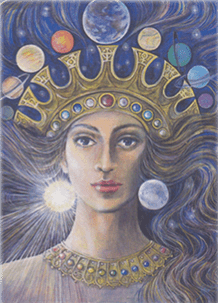 Goddess Garden unfolds as a succession of ceremonies, consciously crafted to guide you into the next stage of your empowered evolution.
These ceremonies, corresponding to the colors Black (shadow and sacrifice), White (purifying) and Red, (consecrating), flow in mighty procession through The 7 Classical Planets (Saturn, Moon, Mercury, Sun, Venus, Mars, Jupiter) which are archetypes reflecting aspects of consciousness residing within you.
For example, Venus invites you to bask in love, beauty, sensuality and romance. While Mars empowers you to feel passion, focus, and strength of will. If you desire greater stability, Saturn brings structure and form.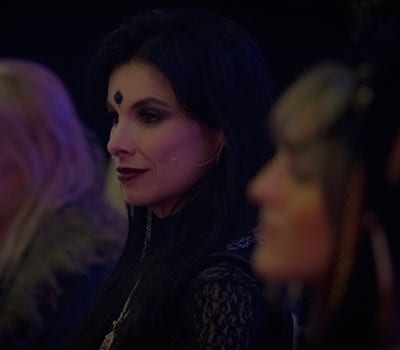 We begin on Friday with The Black Work, which means the work of sacrificing (making sacred) and letting go of anything no longer serving you. We dive deep into the subconscious, represented by the energy of Luna (the moon), and release the stories and beliefs from your past.
Do you have a hidden secret that burdens you? Or a disempowering story that you long to change?

In the Black Work, we enter Saturn and women share stories never shared before. Transmuting old tales into myth that inspire and remind you of your true nature.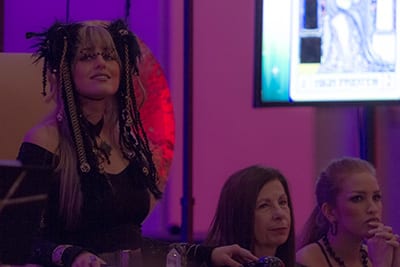 As you tell your story in this new way it recontextualizes itself in light of your expanded awareness. You are no longer stuck in an old story. You are the story teller. The story becomes like any other. Fascinatingly it's mirrored in the stories of your sisters. This realization is healing, and freeing. Transmuting the weight of the story is one way that lead becomes gold.
Saturday, we complete the White Work, the work of purification and renewal. You are welcomed in the arms of unconditional love, allowing sorrow to be washed away as you awaken to the dawn of a new day.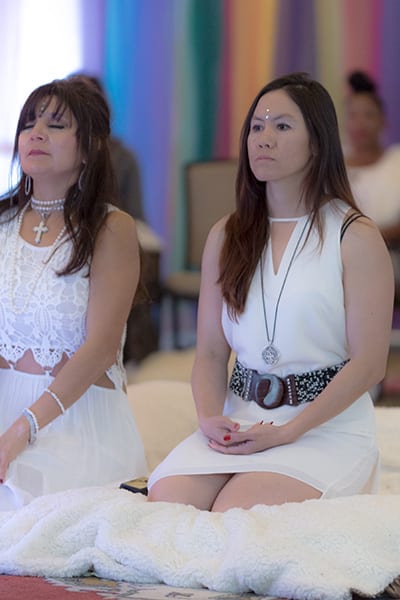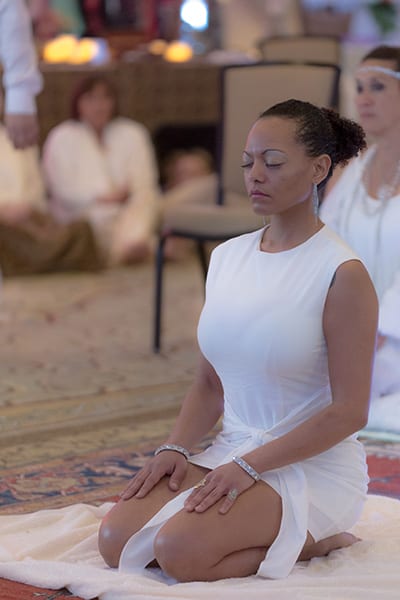 Saturday night we relish in love and an aphrodisiac feast of Venus. To know more you'll want to come experience it for yourself ; ) I dare you <3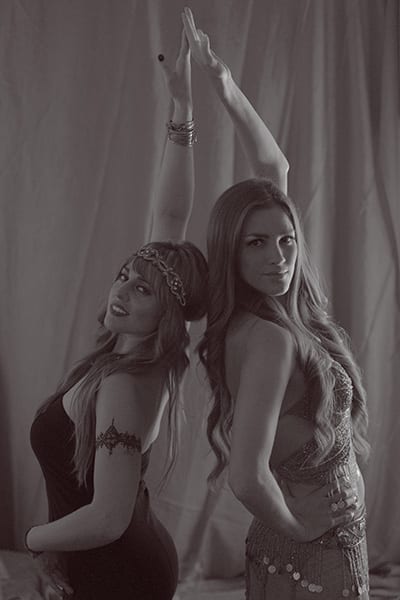 Imagine continually guessing what could come next.
This is a 3-day journey of awakenig into the Divine Feminine that guides you to embody the goddesses within.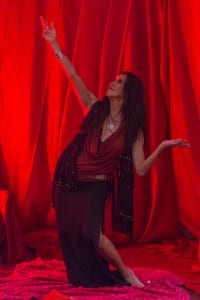 On Sunday, we fulfill the Red Work, which is the work of empowerment and consecration. Many women find the source of strength and courage when as enter Mars.
As you enter the expansive grace of Jupiter, like the goddess Kuan Yin or Lakshmi, your sense of compassion and care for all humanity will deepen. Your ability to both attract and bestow abundance will grow, as well as your ability to contribute philanthropically.
It only happens once a year. Our next Goddess Garden will be the Summer Solstice 2017 in our hometown of Ashland, Oregon. By the way, our plan is to build a temple on our land (we're not sure when this will be complete). This will be the future home of Goddess Garden.
This work of enlightenment and enrichment continues all year long integrated in my other teachings. What if in just one day you could receive tools to bring your life, your business, and your relationships into balance?
I'm excited to give you powerful techniques at our event, so you create results in alignment with your purpose.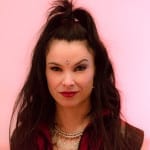 Looking forward to being in your presence soon!
To your success, and with Supreme LOVE,