Create Prosperity & Success In The New Year by Making Empowered Decisions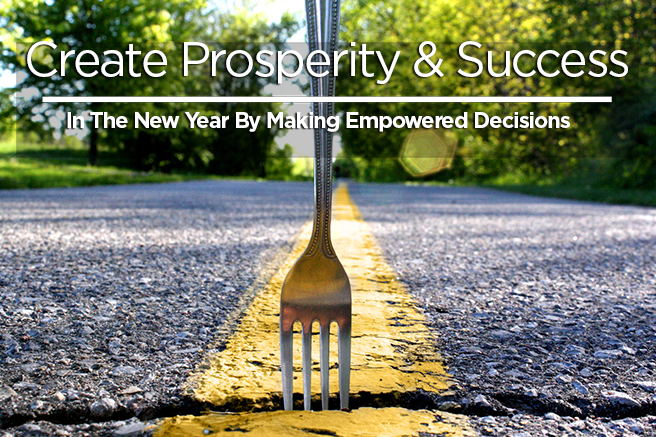 "In your moments of decision your destiny is shaped," Tony Robbins would say to me…he was right!
One decision can transform everything!
The problem is often people make decisions without awareness. Decisions stemming from fear, lack, or ego, which lead to cycles of suffering, separation, and dis-ease.
Have you ever made a decision you wish you could unwind, but it's too late?
Awareness is the first step to empowered transformation.
And winter is the perfect time of year to reflect on the decisions you've made and how they've influenced your mind, body, and results. Consider, which decisions have supported your magnificence, and which ones are up for review.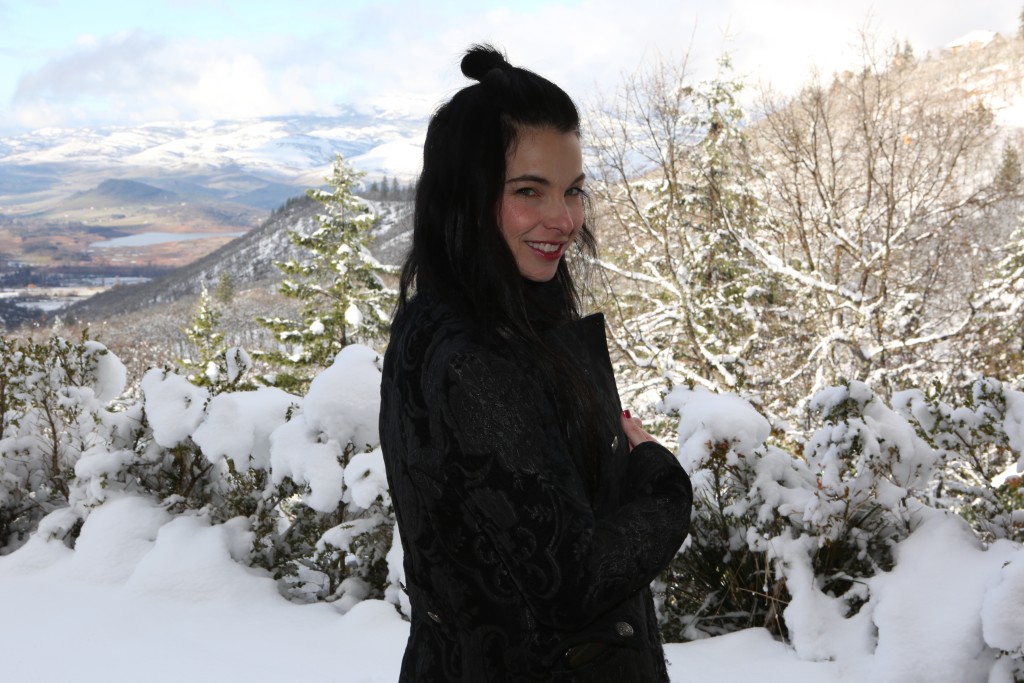 Winter Solstice is about moving through darkness into the dawning of a new day… a new year… a new possibility… a new reality.
Growth happens in the presence of taking ownership for your results (not pointing fingers), and reflecting on the decisions you've made.
Consider… are you truly happy with the direction of your business, state of your finances, quality of your relationships, depths of your intimacy, fulfillment within your life's work, health and vitality of your physical body? Are you a living embodiment of that which is most important to you? Or do you feel like something's missing?
What if one decision could transform everything? Do you believe that? It absolutely can!
Tweet (let's connect on Twitter): One consciously made decision stemming from your authentic core values has power to transform your life. @iamniurka
Contrast a real decision with a "New Year's Resolution." What's different?
The root of the word decision comes from Latin decidere, which means to "cut off." When you make an empowered decision, you choose to sever something in your life in favor of a healthier, more desirable way. In other words, you let something go to create space for something new to be born.
Have you had trouble cutting something out of your life that no longer serves you?
Seemingly little things make a major difference. Just the act of cutting out white, processed sugar can work wonders in your life! Or maybe it's time to cut out a relationship that dishonors you and drains your energy.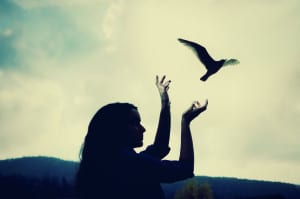 Archetypically this ability to bravely cut out what no longer serves you is represented by the goddess Kali (काली). This archetype is often misunderstood and frightening to the uninitiated mind. With deep indigo skin and wild black hair, Kali wields a scythe and severs the head of the ego. She represents the destruction of the forces of ignorance and greed.
Is there something you wish to cut out before you enter the New Year?
What if you had the clarity, courage, and skill to once and for all sever that which no longer serves you, whether it be past memories, codependency, addiction, worry, doubt, or mediocrity?
What if you could gracefully take a stand, decide, and firmly say "NO" to that which used to strip you of your power. That's how one decision can transform everything. If you're a woman committed to making empowered decisions, it's essential to understand how to evoke and embody these archetypal energies, I invite you to come to our yearly gathering of goddesses, known as Goddess Garden.
Are you ready to Embody Your Infinite Potential?
I'd love to hear from you ; – ) What decision are you inspired to make in the New Year?
Take an inventory of the decisions you've made. What decision can you make right now that would immediately improve your life? Leave a comment below.
Share as much as you can because your words have power to inspire others! Your decisions may spark an insight or breakthrough for someone else. This is important!
Thank you for shining your light and contributing toward making our world even more awesome!
In next week's blog, I'm going to reveal The 5 Most Important Decisions You Can Make in the new year! Stay tuned! This is way more powerful than setting "New Year's Resolutions," which statistically rarely stick anyways. Next week's blog will support you in powerfully launching into our New Year!
To your inspired success, and with Supreme LOVE,

XOXO
PS… This is a special message for the ladies. Sisters, this is YOUR year to blossom into awesome! Become the woman who stands in her power with grace and drives her dreams.
PPS…We just put our Supreme Influence 1 day events on the calendar. We haven't even officially announced it yet, so you're first to know.